F/T Ibanez Prestige 2550 E
looking 4 a higher end schecter non Fr, PAF Pro in neck and norton in the bridge, HC, all wrenches, manual etc, will include orig pups with it, few scuff marks on the pick guard.

Join date: Aug 2006
20

IQ
pics or no one will even consider
having probs with photobucket, heres 1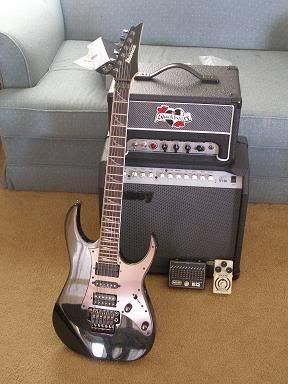 maybe trade for a LP Custom
yea ill get better pics here 2nite n post them, sorry yoyo looking for non trem.
I went ahead and emailed those pics.
Thanks
cool, I got another guy wanting trade a new razorback explosion 4 it, but heard to many bad things about them
Hey is your name made from vampire hunter D?
Gone on its way to tinypants