Epiphone Sheraton II NYC $450
I live in Queens, NYC.
Here I've got an Epiphone Sheraton II with a hard shell case. It's a really nice semi-hollow. Barely played, in awesome condition. I bought it about a year ago, but it just doesn't get the play it deserves. It plays really smoothly and sounds great. Great for rock or jazz. I wish I could keep it, but it just takes up room in my house. Here are the specs and details:
* Arched maple top, back, and sides
* Laminated maple neck
* Dual humbuckers
* Gold hardware
* Multiple bound body, neck, peghead, and F-holes
* Vine inlay on peghead
* Mother-of-pearl and abalone fretboard inlays
Price is $450 but negotiable. Check some reviews on it at
http://reviews.harmony-central.com/reviews/Guitar/product/Epiphone/Sheraton+II/10/1
You can contact me at 1(347)821-7477 anytime.
Local only, please.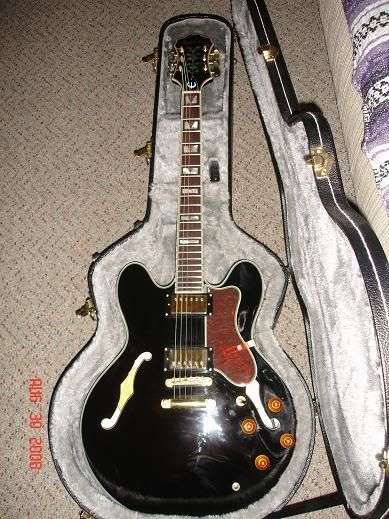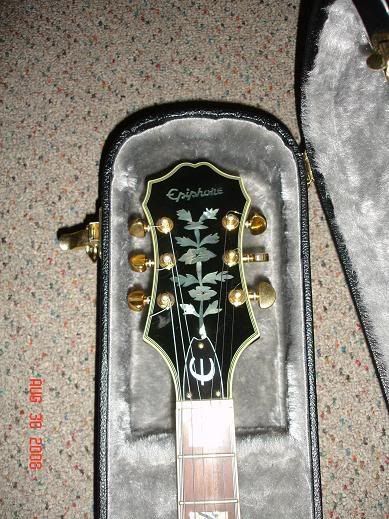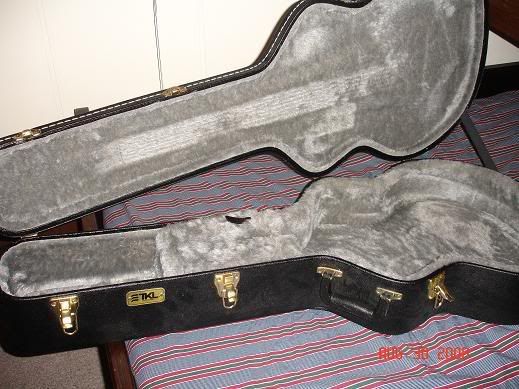 Would you consider a trade for a Washburn acoustic J12SN with a hardshell case? I live in Suffolk and work in Queens.
Ah, sorry. I just need cash right now.
Bump