Schecter Loomis 7 string OFR w/OHSC
Excellent condition Schecter Loomis Signature 7 string with OFR 7. Bought 5 months ago, and barely played. Comes with case candy and Schecter hardshell case. No fret wear, the only mark I could find was a pin sized spot on the back of the lower horn, which I have pictured. Plastic is still on the back covers. Upgraded with 18V EMG circuit. Looking for $850 shipped in the US, +3% if using Paypal.
More pictures here:
http://s32.photobucket.com/albums/d7/Erock503/Loomis%20Sale/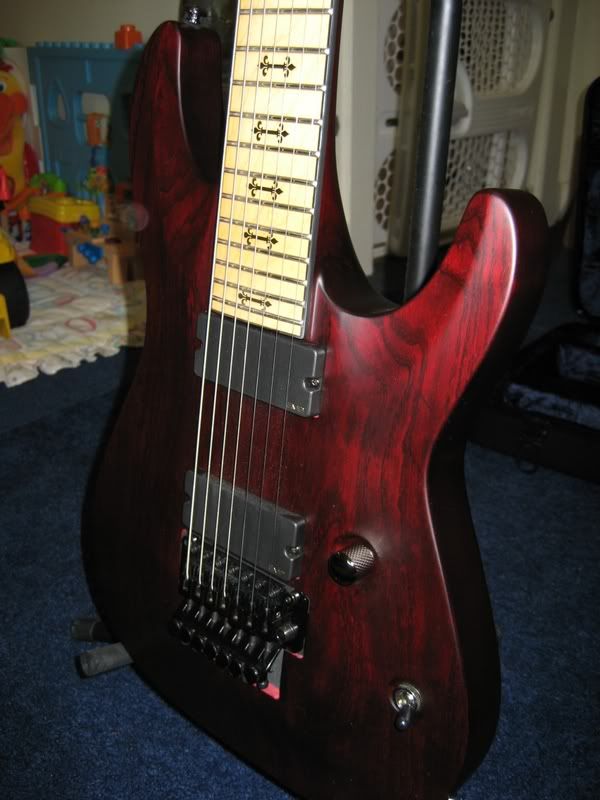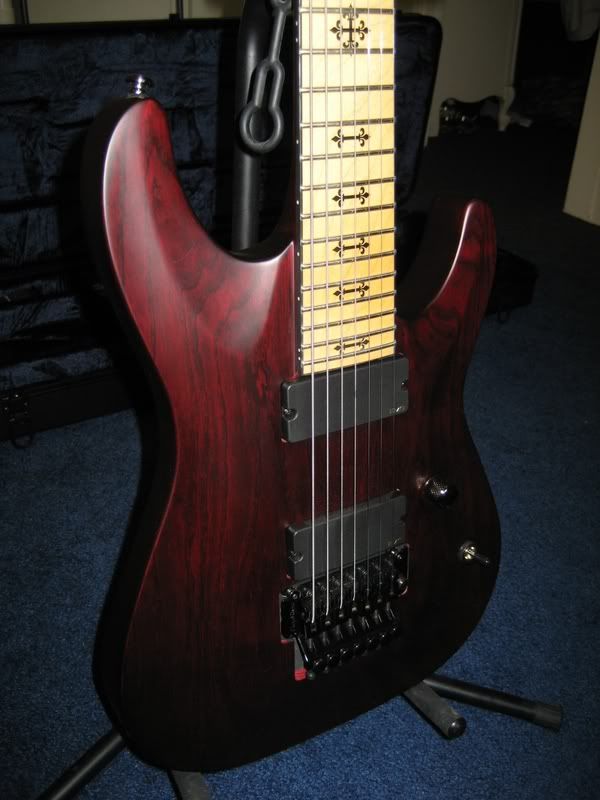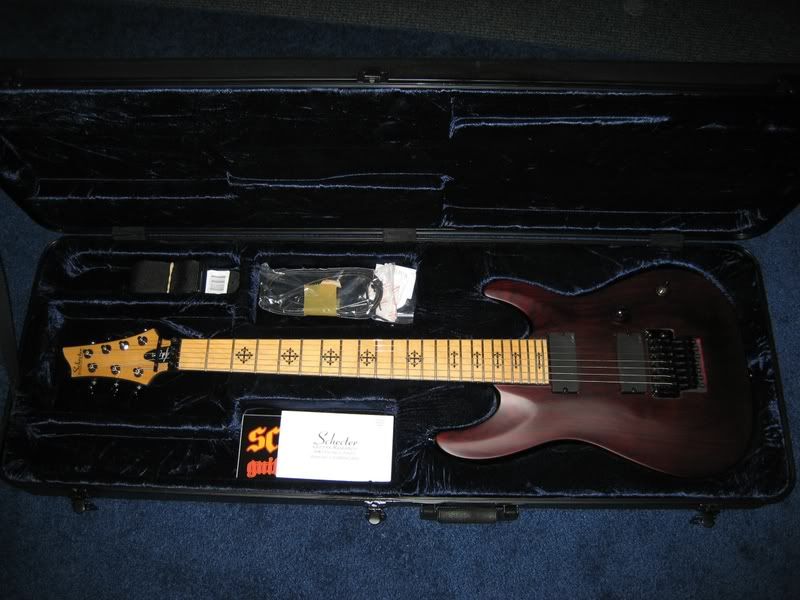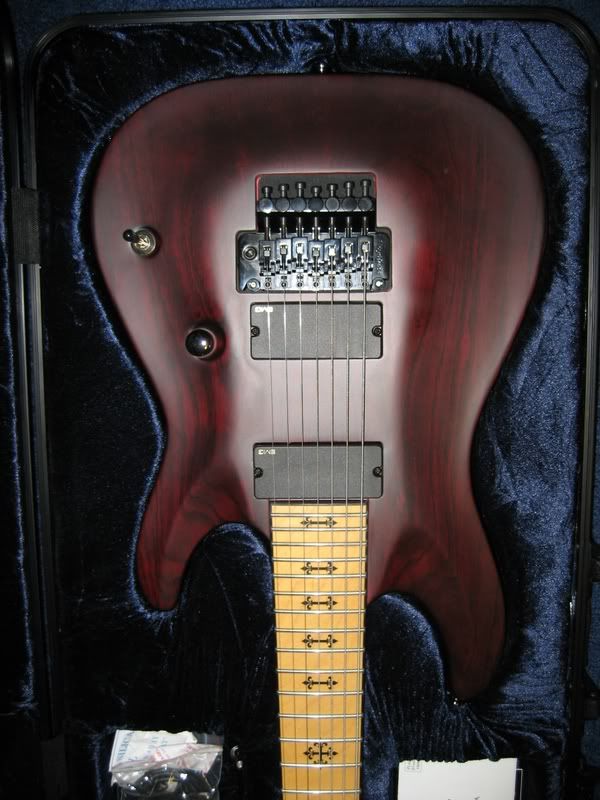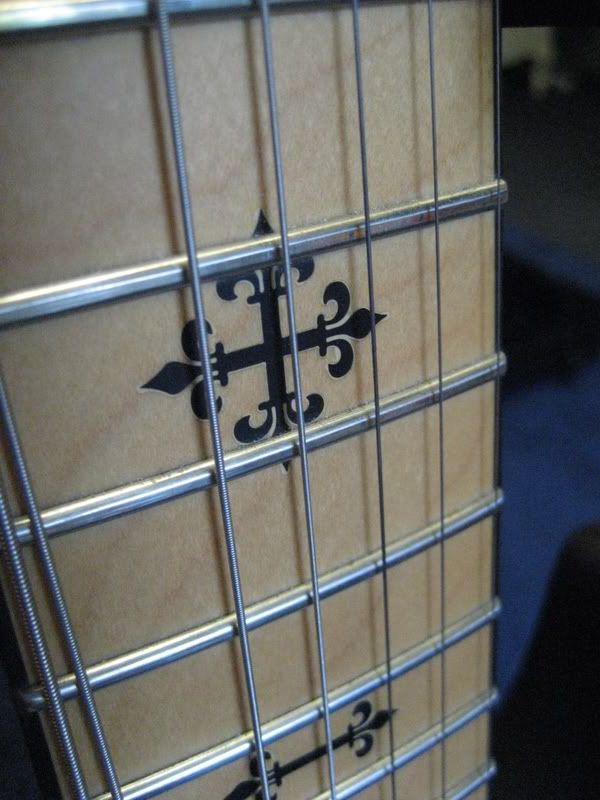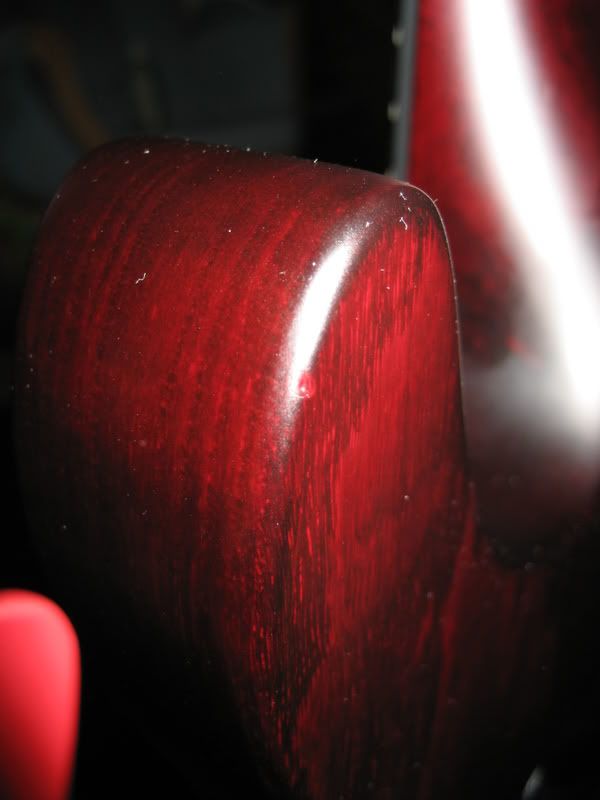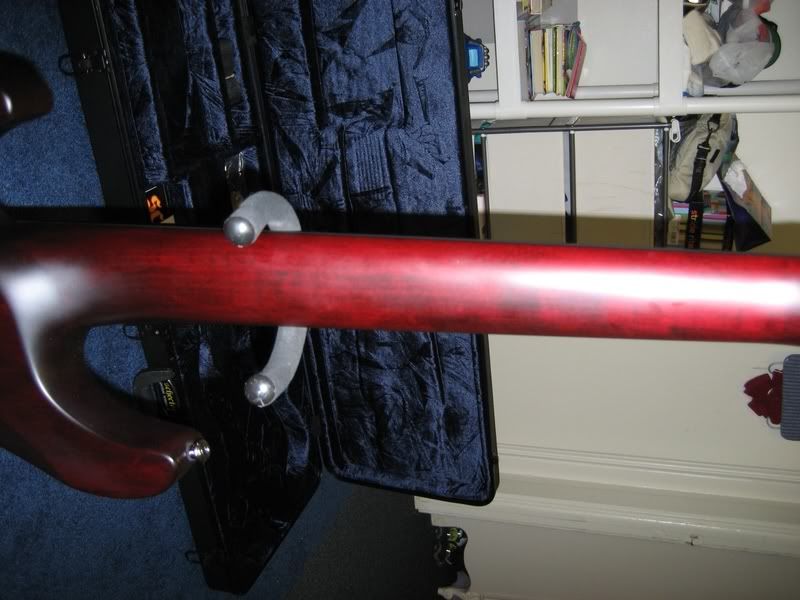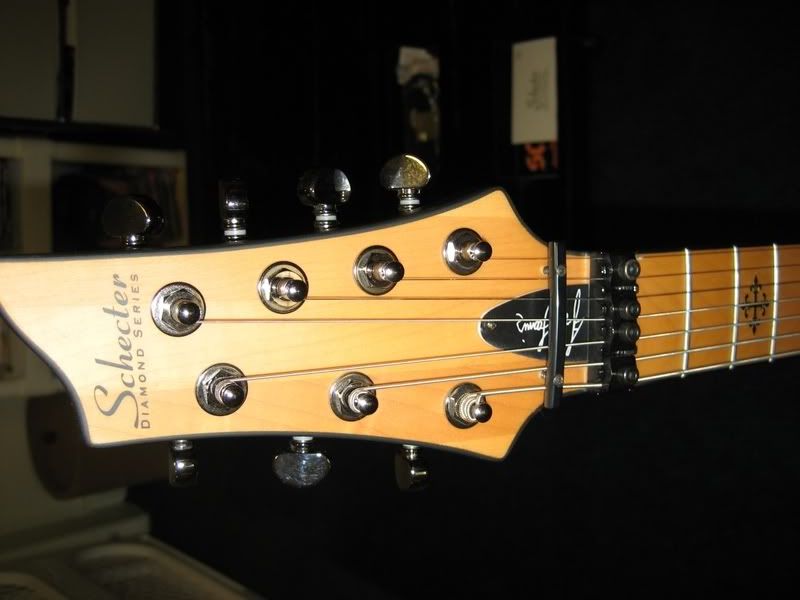 I have many deals with members here and on HCAF if you would like references. Thanks for looking.

Join date: Nov 2004
81

IQ
sick dude, i wish it was left handed
im surprised youre asking so little for such a nice guitar
good look with selling it
thanks guys. I'm looking to move it quickly, so the price is low. Hopefully it goes fast.

dude free bump for a ****ing sexy guitar!
dude free bump for a ****ing sexy guitar!
thanks man

bttt

price drop to $800 shipped in the US

Join date: Jun 2006
70

IQ
This is the only Schecter I've ever liked,,, too bad I don't have 800 bones to drop on a new guitar as the moment.

Join date: Feb 2007
70

IQ
guys over at the schecter forum would probably be interested and yea that's a sweet guitar man
thanks for the bump guys

$800 shipped in the US :stickpoke