My Fretboard
My fretboard is rosewood and i want to clean it. I was wondering what a good substance would be to clean it and maybe condition it that could probably be found at my house.

Join date: Jun 2008
10

IQ
Water

just rub off some of the grime with a wet paper towel

Join date: Jan 2006
111

IQ
A guy who owns a music shop told me that glass cleaner works pretty well. I tried it a few weeks ago; it took the grime right off, and it didn't seem to hurt my fretboard, so I would recommend it as well.
put some lemon oil on a tissue or something and let it dry, it will smell nice, perform well, and feel nice, and look nice.
Glass Cleaner?
Might try it.
By lemon oil, do you mean likee lemon juice or something?
yeah, just lemon juice.
Most people have some in their fridge... i do!


Join date: Jul 2006
20

IQ
Not lemon juice. There's a kind of lemon oil made for cleaning wood. That's what you need.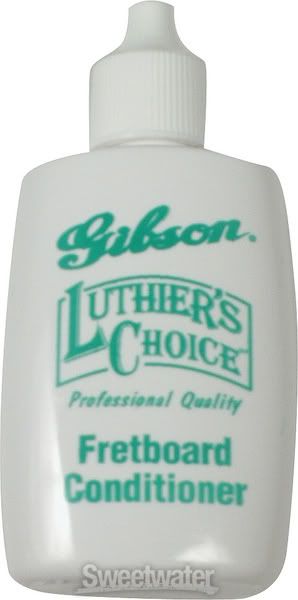 Inexpensive and conditions your fretboard. Use a soft cloth to clean up and down the board.
If you have lots of buildup around the frets, use an old, soft toothbrush.

Join date: Feb 2008
30

IQ
i use lizard spit fretboard cleaner and string lube. it cleans and it lubes too.

Join date: May 2008
80

IQ
i use lemon oil, look for a wood furniture polish/cleaner that is lemon oil,