Buying a new car..help with options.
Continuing off my rotary engines thread, i thought best to make a new thread, as i am switiching topics.

My price is anywhere up to 16,000 USD, and thats pushing it. I will be buying used.

So far Ive looked at:

Acura RSX Type S
Audi A4 1.8t quattro (2001-2002)
Volkswagen GTI (2003-2005)
Volkswagen Jetta GLI (2004-2005)

Im just looking for a quick, fun to drive car, with decent milege and great handling. Im not looking for some supercar here, just a reasonbly peppy car. Of course, it will be manual tranny.

Suggestions?

Join date: Sep 2008
30

IQ
Something Gas Efficent?

Those are all pretty good with gas. Not amazing, but good enough.

Join date: Jan 2008
20

IQ

Join date: Jun 2008
10

IQ
My dad has a Porsche 928 and my brother has a Porsche 944 and they are very fun to drive and the 944 is pretty gas efficent. if you can find a European car dealership arround, you could probubly find one pretty cheap.
Ok..im almost 17. No Porsches.
I'd personally go with the A4. I'm not a big fan of VWs since they're trendy and they fall apart. And this is the only Acura I like.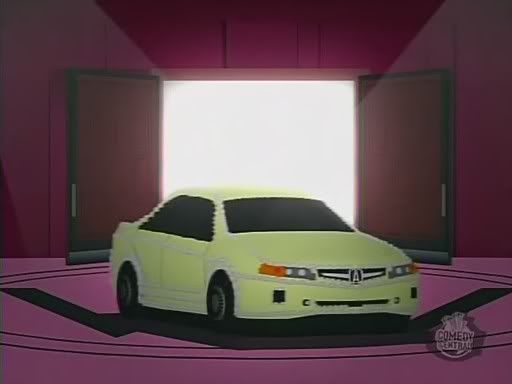 Join date: Jun 2008
10

IQ
Ok..im almost 17. No Porsches.
my brother's 17 haha

Join date: Sep 2008
10

IQ
my brother's 17 haha
Your brother is a lucky man. My dad has a 996 twin turbo..i love it to death.
out of those I'd take the acura.... audi/vw in general cannot compare in reliability. They are nice cars but hard to work on and expensive to maintain and fix. Why not just get a used G35 coupe with the 6speed? or a 350z? much better then all the ones mentioned. If you do get one, make sure to get the sports package one withthe brembo brakes and all.

So here is my list of cars under 16k:
1. G35 coupe
2. 350Z
3. Lexus SC300/400
4. Toyota Supra MKIV (N/A's will fall into this price range, TT models are much more)
5. Mazda Speed3
6. Mazda Speed6 ( These are~280HP TURBO WITH 6SPD)
7. Honda S2000
8. E36 BMW M3
9. Mitsubishi EVO (IDK if you can get em that cheap but worth to check)
10. Subaru wrx sti (again, not sure if you can get em for 16, but worth a look)
For 16 grand you might be able to find a bmw e30 m3 depending on where you are, if not you could get a bmw e30 318is and have a lot of money left over.
I bought an '86 GMC van the other day for $400. It's being used as my bands "touring" van.