Custom Guitar Descriptions
Hey guys, I was wondering how I should describe my custom guitar. You know, like when I'm listing all of my gear in my sig.
My uncle made it for me and it's honestly ****ing awesome. It has a Telecaster-shaped body with Strat pickups. It has a 5 way pickup selector and a push/pull knob on top of that (so 10 different tones

). It sounds WAY better than the Squier Strat he bought me. It sounds like God is talking to me when I play that sh*t. >.>
Anyways, I was just wondering what I should call it.
P.S.: All I need to do now is get rid of that Spider III 15 watt.

Join date: Nov 2006
50

IQ
Call it Stratele or The Buttsnatcher

Join date: Feb 2008
430

IQ
call it something like, sick tele. idk. something that tells u its a tele that thins its a strat.

Join date: Aug 2008
10

IQ
Hendrix`s Tele ?
5Tele ?
Versatile Tele ?
God`s Tele ?
Stratelecaster ?

=P
Pics!!!
Idk about you guys, but I like it.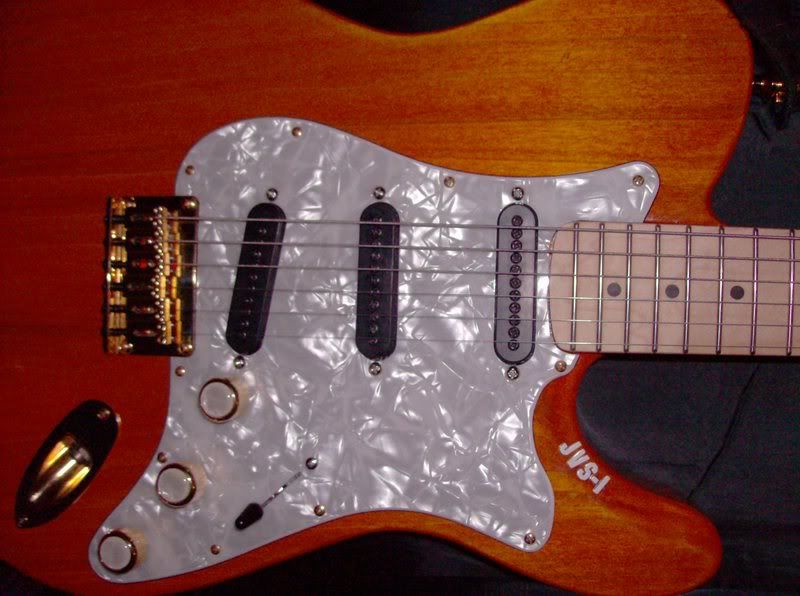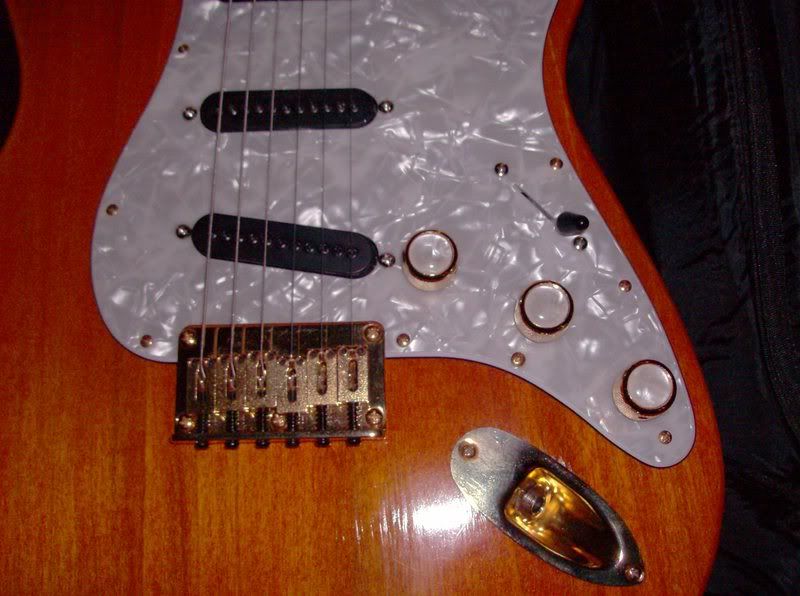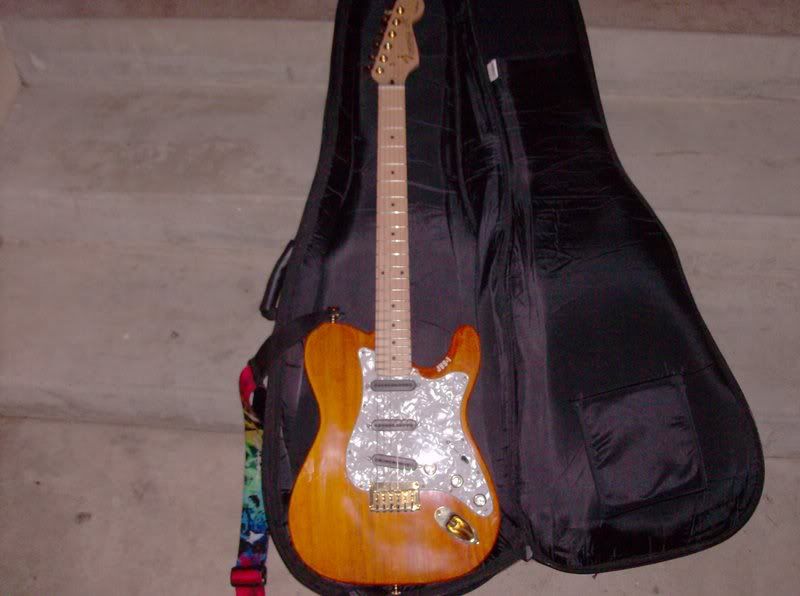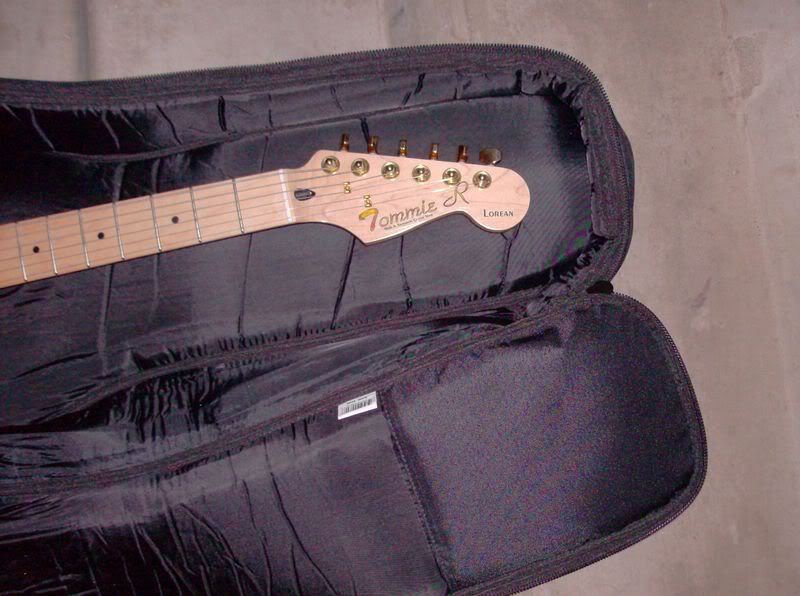 Tommie R. is my uncle's name And "Lorean" is my (late) grandmother's middle name. He even put my initials on the body.
Pics are a little grainy, sorry. >.<

Join date: Mar 2008
30

IQ
Call it "My Custom Tele (strat pickups and push/pull knob)"
Call it "My Custom Tele (strat pickups and push/pull knob)"
lol
looks great. just call it "custom guitar" and you can click on a link to pics of it (maybe in your profile)?
dude, that is only the second tele that I would play. It looks great man =]

call it what ever you feel like its name is when you play it. Let it talk to you man.

...god that sounded so f**king stupid....

Join date: Jul 2006
310

IQ
Call it the JVS-1!

No?
1) You have one ****ing nice uncle

2) I'd name it after him

3) Get him to make me a mustang/jag/LP custom for sex
dude id kill to have an uncle like that! for ur sig just call it a strelecaster and have it as a link to this thread.
just call it "custom tele".

Join date: Feb 2006
120

IQ
I saw the exact opposite of this once (tele neck on strat body), and I thought the headstock said fender, but it actually said "fucker."