Looking for a relatively cheap guitar...
Looking for a decent guitar around 200$ shipped. Preferablly electric, please post pics w/ price...would be next week before I could pay...paypal only.
I have a Arbor Knock-off Les Paul, white with gold hardware, with hardshell case. Will ship for $250. Let me know if this sounds like something you might be interested in and I'll send pics.

pics definentaly please; does it play well...
Here it is! Yeah it is a really good for the money. I am just getting rid of it because I have too many guitars and need more room in my apartment lol! Let me know what you think!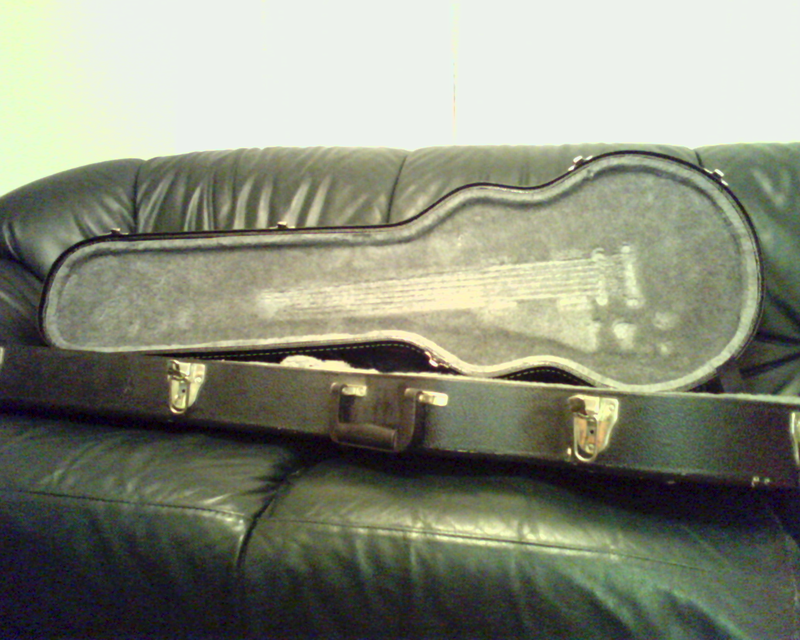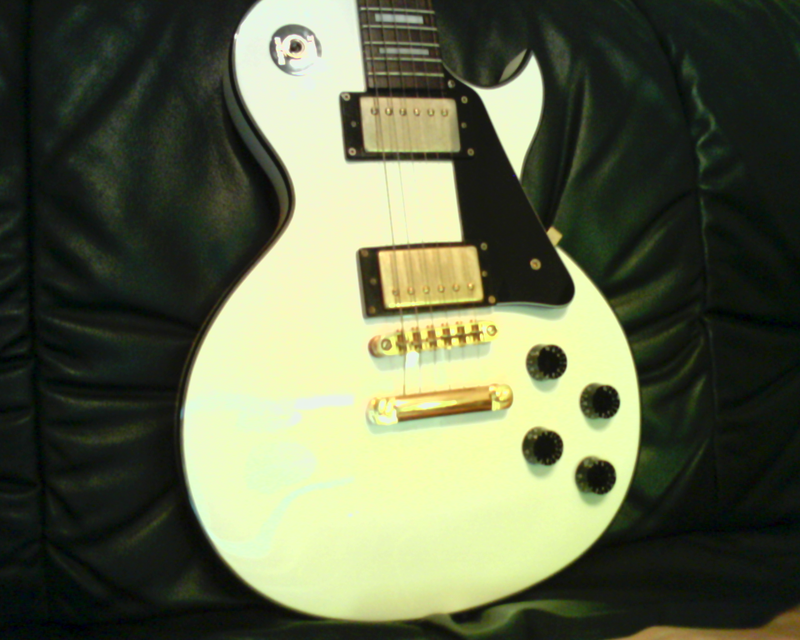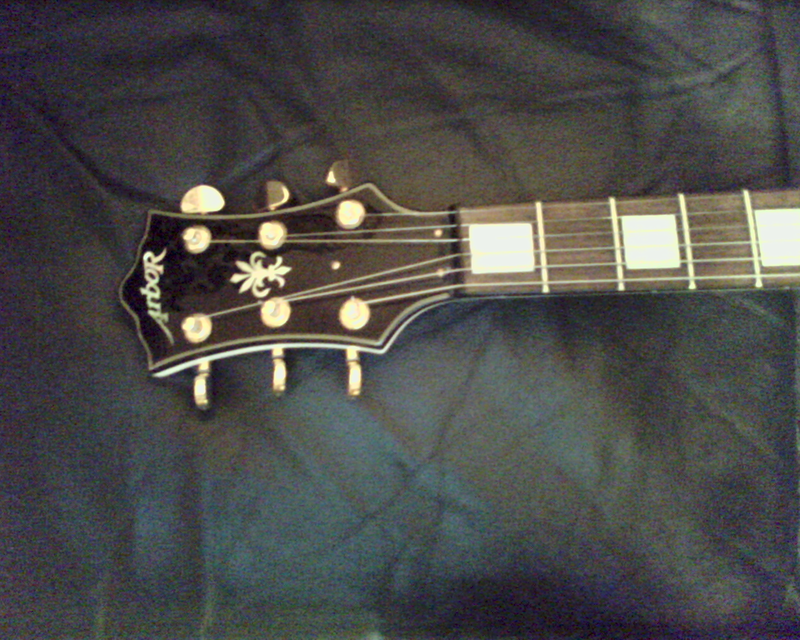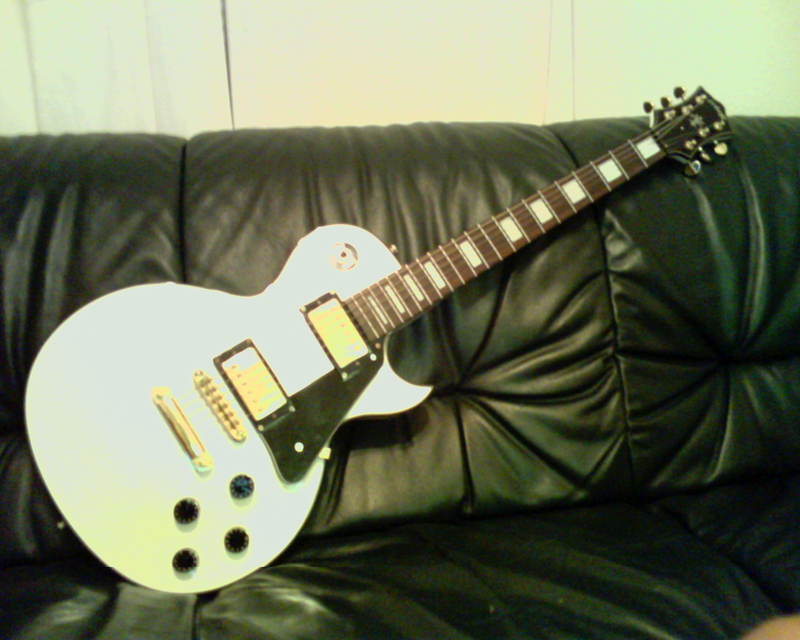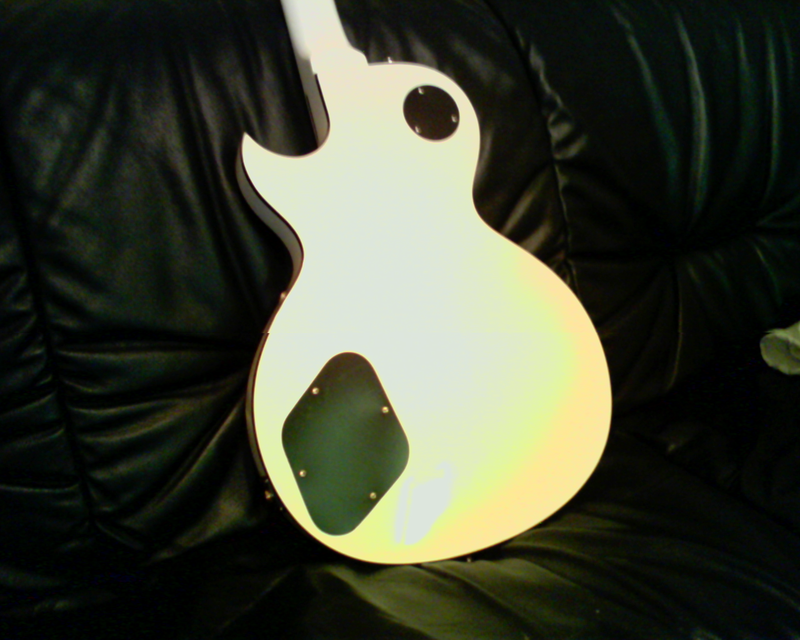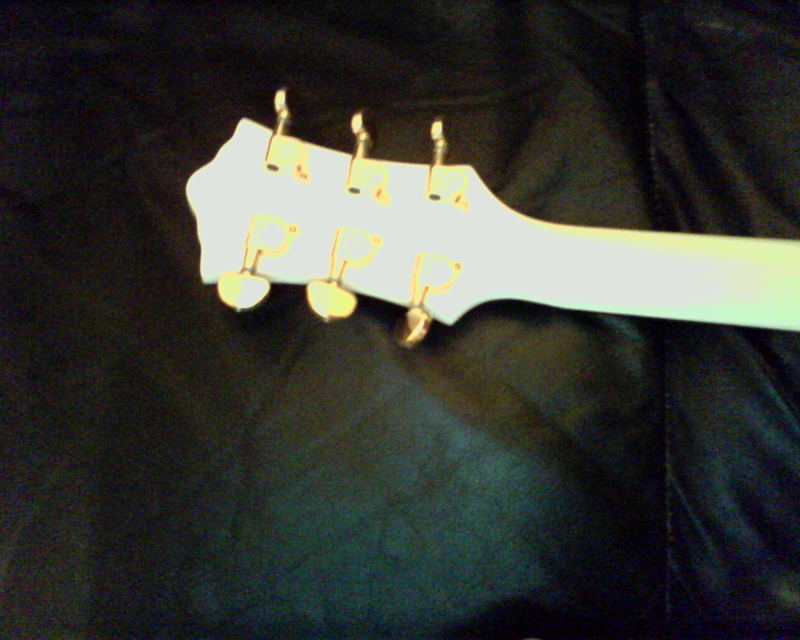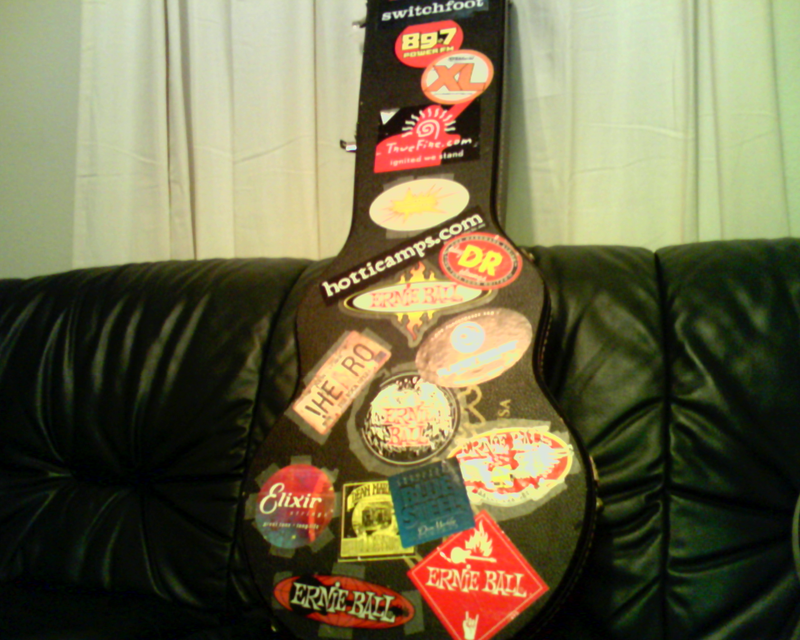 Sorry the pics are kind of bad. I hed to use my webcam to take them.
I have a parts strat. I took it apart after trying to sell it for a while to part it out. I'll ship it for $200 provided you're in the USA. I'm not going to put it back together though. But it does go back together rather well. This is a whole lot of guitar for $200...here's a rundown of what you'll get:
Customshop parts soft C/V maple neck, rosewood fretboard, real MOP dot inlay, black hardware, Grover tuners, 6 point vintage style trem, white pearloid pickguard, S/S/H pickup config, 5 way switch, see thru black finish with quilt maple top, real wood...not a ply!
..here are pics:

Join date: Sep 2008
10

IQ
Thats a real nice strat.... Hell, i'm interested in it. I WISH i lived in the U.S :/
the strat is nice...but i've never put a guitar together before so i prolly couldn't do it...otherwise i would buy it
Would you be willing to post that strat to the UK vangKM?
Would you be willing to post that strat to the UK vangKM?
Postage to the UK would be around $100-$150 though. I'll ship it unassembled too, if that's gonna be a problem. Send me your postal code and I'll calculate some shipping.
I did not get your PM. I tried to send you one, letting you know that, but it seems that mine did not go through either.

hawkman, really interested...could prolly have the money maybe by saturday
That would be fine. my e-mail is hawkman4188(at)gmail(dot)com. E-mail me when you are ready and we can talk details that way. Thanks!