2 cheap guitars for sale - great for modders/beginners
Hey guys. I have a black epiphone les paul special and a blue squier bullet I'm looking to get rid of. No issues on either, except pickup switch on the squier may need to be resoldered. I will sell them both for 150 shipped.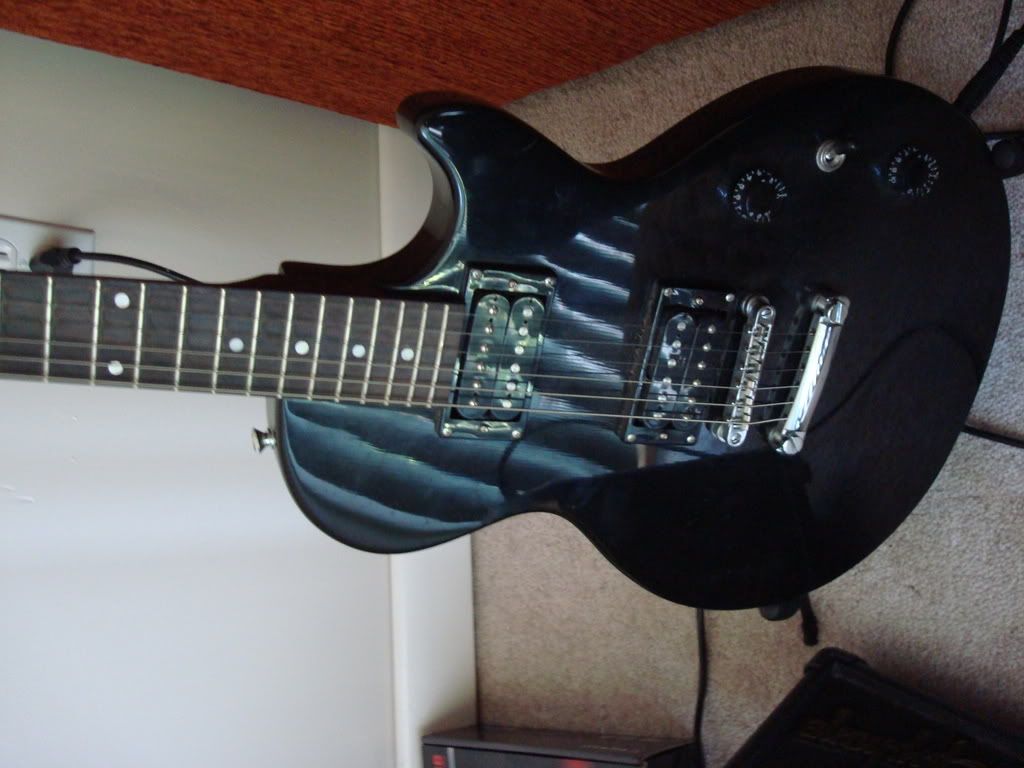 wait... 150 for both of them together?

Join date: Apr 2008
20

IQ
AHHHH i cant resist the cheapness!
Whoops, meant to say 150 shipped for each, but hey, my typo. I'll tell you what, I'll actually do $200 shipped for them both.

Join date: Sep 2008
10

IQ

Join date: Aug 2008
40

IQ
ahhh great deal cus i LOVE modding! the things i could do to that epi...
yeah? $200 for both bud. slammin deal. Of course I'd have to figure out how to ship them, but that's my problem, I'll cover that cost