[FS] Vox AD50VT [UK]
Hi
I have my Vox AD50VT for sale.
You guys probably know what's what with this amp but for those who don't; it's a 50 watt valve/hybrid amp with modeling software.
11 amp and 11 effects are available.

It's about 12 months old, in perfect condition and all boxed.

If there is someone who's fairly close to Northamptonshire to keep shipping costs down, that would be great. I'm hoping for about £120 due to it's condition etc.


I'll post pictures sometime over the next few days.

- Sam
bump
I'm willing to ship a bit further afield now, have been checking out.

no pics yet, im afraid the amp is at a friends and i cant get there. soon though.
How much are you looking at including postage (I'm in Liverpool)
edit: sorry i put in the wrong information into the calculator, £140.

i didn't realise the amp was so heavy.
i get paid this week, if i've got enough left after the bills go out i'll be in touch

have u got any pics?
ill have some pics some time soon.
it's at a friends house atm so i cant get any yet but as soon as i'm able ill upload.
if you PM me with your post code, ill give you a shipping cost

pm not received so i've emailed you.
as my dad works in cambridge, a buyer could pick the amp up from his workplace if that's easiest.

Also, I have decided to up the price a little due to the condition and age of the amp. £140 +P&P
It looks as if that deal has fallen through so its still FS
I'll have pics sometime over the weekend for you all.
GOOD NEWS FOLKS!
Pictures.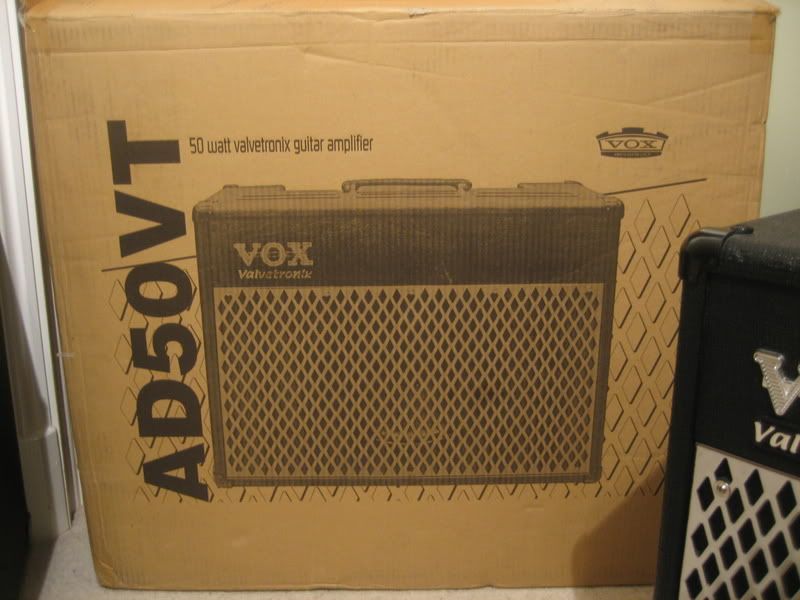 The 'scratches' in the picture of the top panel, can't be seen in real life, they are just surface scratches picked up by the flash.
The box, kettle lead and manual are all there and will be shipped with the amp.
It's is as new but if anyone wants more pictures then I can provide them.

bump, I am open to offers
bump

trades / offers / whatever
Someone must want it or know someone that does, surely?

It's just sat here all boxed up and everything.

Join date: Aug 2008
90

IQ
£130 mate thats all i have, it thats enough I will be interested
I may be okay to travel to leicester next week on the train, If you are serious about buying it, I'd be prepared to bring it to the train station boxed and ready for you to pick up for £130.
Seriously, shipping to the US would be extortionate. In short, sorry, but no. It would cost too much. Besides, I think there is someone on this board selling one a bit closer to you. Like the whole Atlantic closer.
Which is nice.

Thanks for the interest and sorry to disappoint.
£135 Shipped.
Any one interested?

Join date: Sep 2008
30

IQ
.. still for sale.
Let me know even if you are slightly interested.
it needs to go
Thanks
- Sam

Join date: Apr 2008
100

IQ
I'm interested. How does it take pedals (specifically a big muff) in front of it?

Cheers
hey there.
I only ever used a SD-1 in front of it, to be honest. That sounded great as you would expect. From that, I'd say that a BMP would sound great also.

Hope that helps.

PM me for a really low quality demo of the amp.
- Sam