do you paintball? have an unwanted ipod touch? look here

i take my buying and selling very seriously. so some rules apply

RULES!!!!
-Dont try that "uh oh, family emergency, sorry bro" crap. so DONT back out!!!
- POST THEN PM ME!!!! i can not stress this enough
- i refuse to ship first under any circumstances
-no leet speak
-act mature
- dont clutter my thread
-if you say "sig" say what it is, or i wont bother looking.
- put "i love paintball" in your post if you read the rules, and i may take your offer over a higher one if he didnt read these.
-if you pm me, put the name of what you want in the title. not "hey" or i wont read it
-dont say "pm me" u have to pm me
-dont low ball me
-specify how much your adding, dont expect me to ask
what i have here is a 2004 indian creek designs freestyle. some scratches here and there. it also just got back from getting the noid replaced, so it works like new.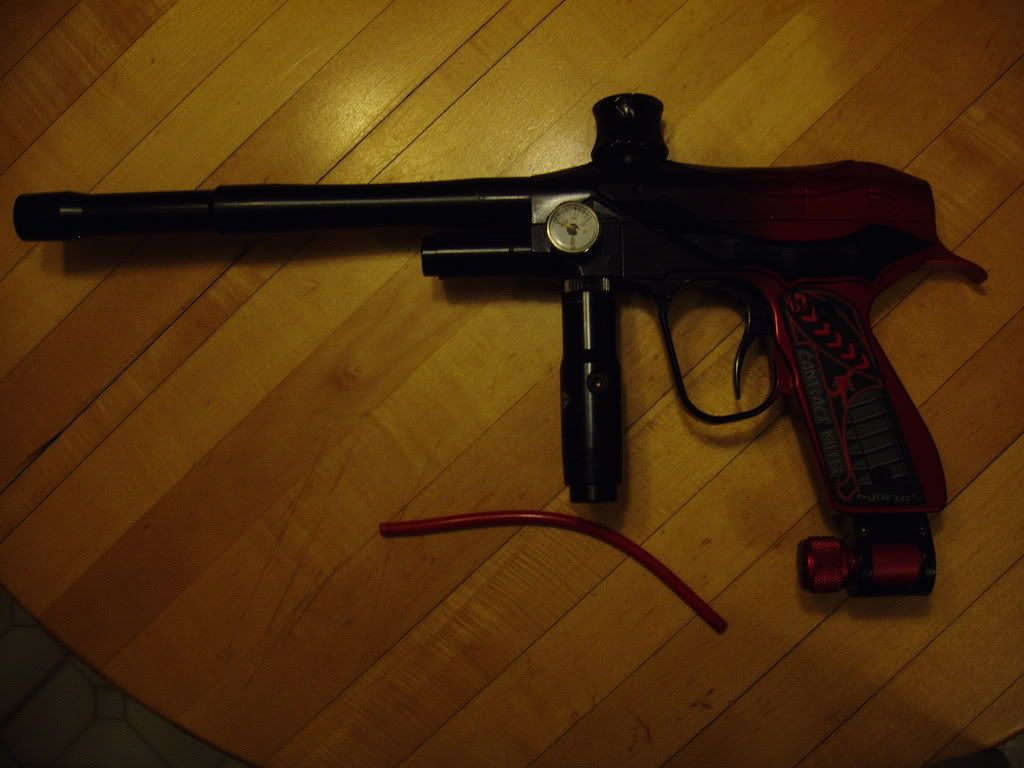 the ups are:
AKA 2 liter reg with an extension
STD LPR
scythe trigger
custom snatch grip
check it unimount
contract killer grips
NOX board
HE bolt
price: $300. very negotiable
PM ME WITH ANY QUESTIONS
i might have had an ipod to sell if u didnt act like a fu*ckin Prick
you sure it's not past your bedtime ?
i dont like getting screwed over so im a prick? nice...
Congrats, I just gave you two free bumps.

Join date: Jan 2008
20

IQ
Nobody likes to get screwed over... But you DID come off as a prick.
idk how seeing as this is the only forum that has a problem with it. i assumed it would be cool but guess not...