Check out the photoshop fail of my Uni's homepage

Join date: Apr 2006
90

IQ
When I first saw this I really lol'ed, they have just changed the name of the uni (which I have blanked out just incase they find this and bust me up for it) and have been playing around with the way the website looks.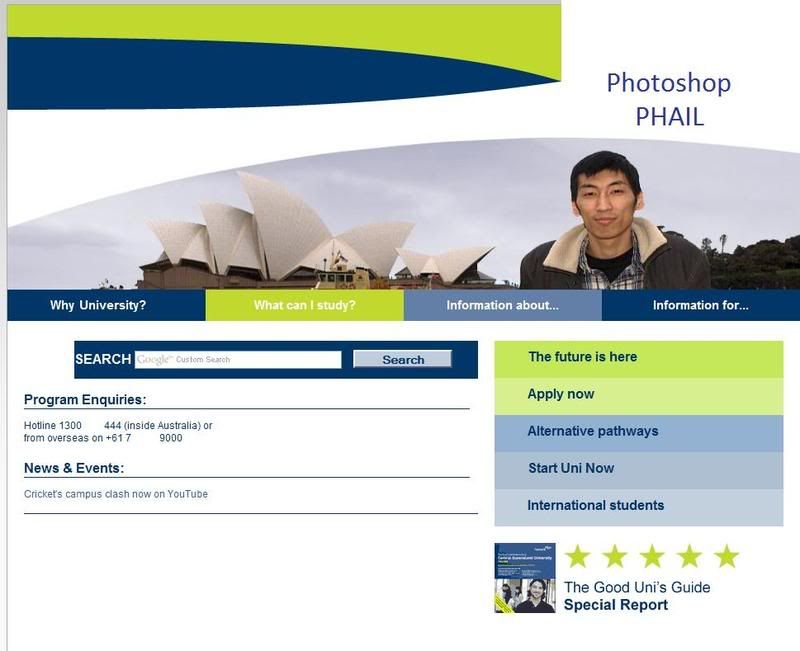 Reminds me of flat face

What's wrong with it?
This

Whats wrong with it? i think it looks rather nice

Join date: Mar 2008
30

IQ
This
+7537089607964
Wow this thread is pointless.