Vox Virage FS
Vox Virage
Jet Black, Singlecut, Mahogany.
It's every bit as awesome as it's cracked up to be... awesome jazz tones on the neck in the humbucker position, great P90 sound on the bridge, and everything else. I've just decided it's not something I need right now for the price.
It's in mint condition, except for some small standard belt scratches on the back. Also some minor scratches on the plastic covering the pickguard, but absolutely no scratches on the pickguard
Comes with nice custom case. There are a couple of small dings in the vinyl covering, which I've taken a picture of.
$1975
, plus actual shipping. Money order preferred (paypal fee would be pretty pricey).
Images for your viewing pleasure...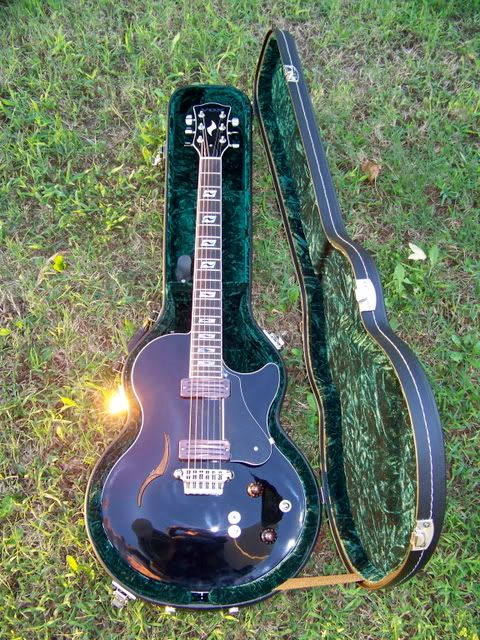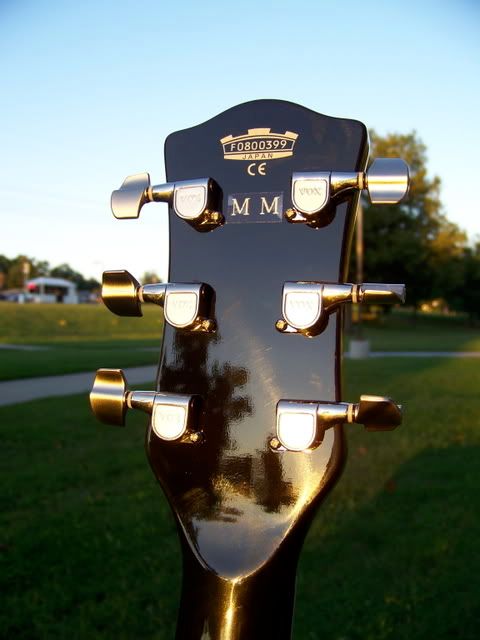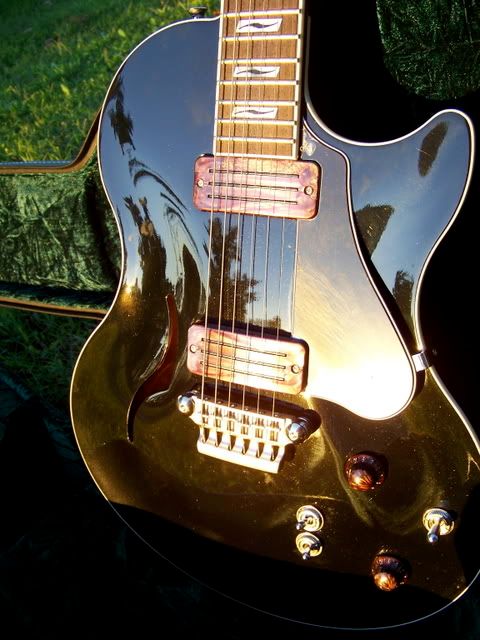 You can see the scratches on the plastic covering the pickguard there - later after I took these pictures I peeled back some of the plastic, and found that all the scratches were in the plastic, and the actual pickguard is perfectly mint.
This is the best shot that I got of the back of the guitar (I was losing my light)... if you look carefully in the upper middle of the back of the guitar (next to the top of the shadow from the trees), you can see where there is some slight belt rash from being played a few times. The plastic protection is still on the electronics cover.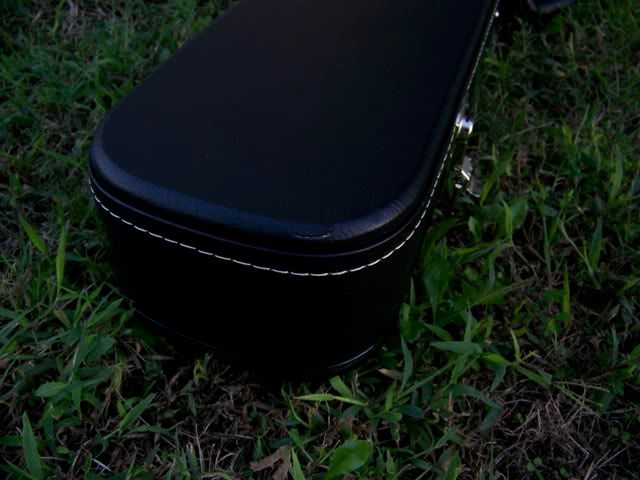 Thanks for looking!

Join date: Apr 2007
30

IQ
Here's a "that's a gorgeous guitar" bump for you. I'd buy it if I could come up with $2000 but I just got my Jackson DKMG. Maybe if it's still around here in a couple months, I'll take it, but I'm sure you're hoping it's gone by then.

Good luck finding a buyer though, you might try Craigslist or harmonycentral, most people here (including me) are either in high school or college and it takes us a bit to make that kind of money.
I'm graduating from college in May... that's why I need the dough!

It will probably be up on ebay soon...