My car was broken into last night.
Yeah.
Just as the title says, some f
u
cker broke into my car last night.
This morning, I was taking out some garbage that should have been taken out last night. Some flies were accumulating around some fruit that was discarded into the garbage bag and it was getting kind of gross. So I figured while I took out the garbage I could go start up my car so that I could go to school on time before rush hour hit. But little did I know that going to school wasn't part of my Monday morning.
As I took out the garbage, I noticed a little circular portion of my hood was cut open! (bastards) I look inside the hole to find that my battery was unplugged, rendering my stock car alarm useless. So I check to see if the doors were opened up. Yup, front passenger side door was unlocked and the glove compartment was opened, along with the center portion of my steering wheel. Luckily that steering wheel was the only thing that was taken from my car. Everything else was left in-tact except for a pack of gum that jumped from my dashboard to the floor of the drivers side seat.
I'm really bewildered that my car was broken into, especially in such an invasive manner RIGHT IN FRONT OF MY HOUSE. I never expected this to happen to me.
I knew that I had a nice car (06 honda civic) but I had nothing of any sort of value inside my car. there was maybe 80 cents in the center compartment, and that was it. The car was completely stock, I had quite literally bought the car no more then 5 months ago too.
This morning is not turning out to be a good one, pit.
Pics will be up in a bit...
EDIT:This is how my stream of though went this morning, just the language was a bit more...explcit.
WTF?!?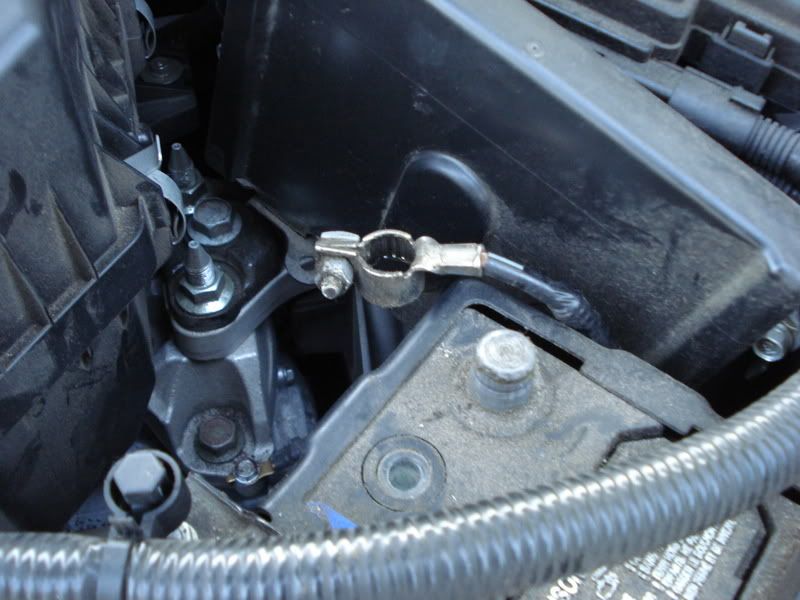 Damn...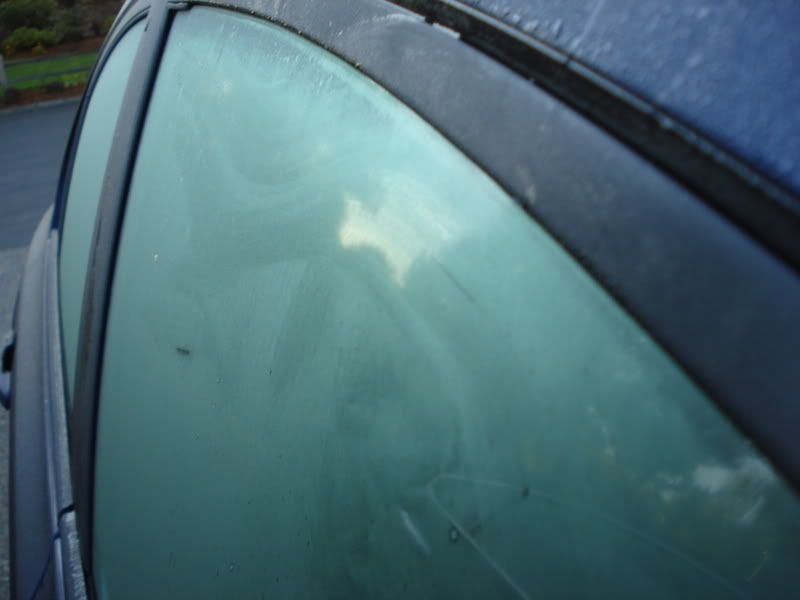 They popped the door from underneath the window! >:[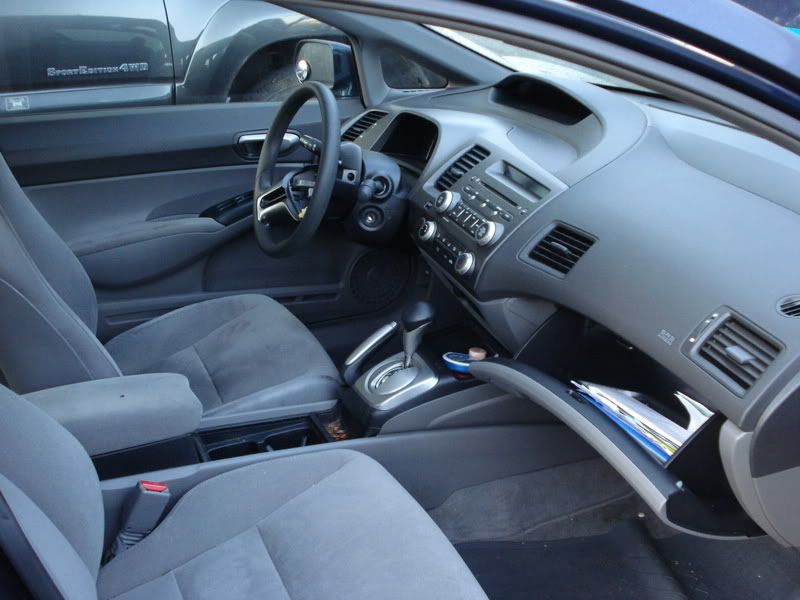 Oh shit.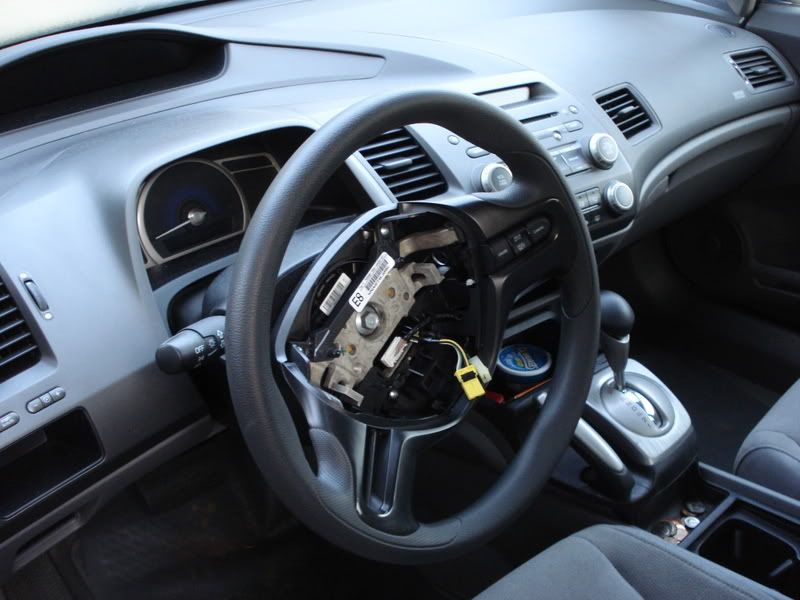 The heck?!?
The only things stolen besides that steering wheel portion was a belkin ipod fm transmitter and a case to a pair of sunglasses.
Last edited by kaplac at Sep 29, 2008,
Gutted, rejected and denied! I feel for you man. That's some pretty sophisticated theft there though!
Sorry to hear that, My car was broken into a couple of years ago. You always expect it to happen to someone else. Unfortunatly we are all someone else to someone else.
Sorry dude, but that steering wheel is sexy as hell. I had to have it!
My girlfriends car was broken into in front of her house along with alot of her neighbors and she lives in a townhome subdivision so literally probably 30 people can see her car.
Awwh that sucks.

*HUGS*
Can I haz hugs too?
Holy Christ. That totally blows!

Join date: Aug 2008
10

IQ
Hmmmm around the area that I live its easy to steal from people's cars. I was suprised at how many people actually leave their doors unlocked on the weekend nights. But I never really did hear anything like that where a circular porportion of the hood was cut open? That sucks man

Join date: Jun 2007
407

IQ
Can I haz hugs too?
get in line
on topic: that sucks dude, hope u catch the ****ers

Join date: Jan 2007
93

IQ
When I was in Sweden during the summer our car was broken into. It was parked in the hotels parking lot (with a locked gate and everything) but someone had come there and smashed through the driver side window. Since we were on "vacation" we had some extra stuff in the car and it was all stolen.
Couple of days after this we got a letter from the police saying that they won't do any form of investigation (lazy Swedish cops

). It's a bit annoying to know that the people who break into cars can do that, because the only way they'll get punished is if they get caught while braking into the car.
I know how you feel, I got my Raleigh bike nicked a few years ago.

Can I haz hugs too?
You get a little
*hugs*
because your car wasn't broken into.
For more hugz meet me in the hugging thread in one minute


Join date: Jun 2007
407

IQ
You get a little

*hugs*

because your car wasn't broken into.

For more hugz meet me in the hugging thread in one minute
beat ya there bitches

alright guys.

Thanks for all of the kind words.
I filed a police report and got everything cleared with insurance.
Now I just have to wait for a rental car to come in.

Pics are coming up right now. Uploading as we speak.