Different Schecter serial numbers

Join date: Jun 2008
378

IQ
So me and another member are trying to make a trade happen and he brought to my attention the differences in how my Schecter's serial number looks in comparison to others. Most Schecters look like the first picture and mine is the second. I don't think it makes any difference as not all Fender/Gibson serials look the same. I just want to assure the other member that there's nothing to worry about so I figured I'd make a topic to see what you all had to say.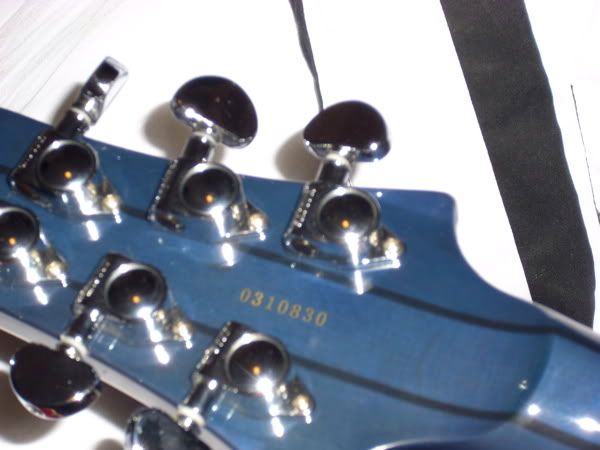 Last edited by stinger12345 at Sep 30, 2008,

Join date: Jul 2007
228

IQ
idk, mine looks like the first one.......

Join date: Feb 2008
90

IQ
idk maybe u have some weird mutant schecter or somin

Join date: Sep 2008
121

IQ
Mine's like the first one, with the sticker

Join date: Jun 2008
30

IQ
Both of mine are the first one. (C-1 Classic & Hellraiser) Never seen one that looked like yours.
If you have a question about the serial number, I'd email Schecter and send them a couple photos of the guitar in the second pic, front and back.
Thats what I did and It is cool there tech support said in 2005 they switched logos, and the newer ones got the more pro looking logo sn# thing.
...ohhhhhh, they changed them. all of my Schecters are like the first one, even my C1 Elite which is from 2005. thats really cool to know. =]
yeah mines like the first one too