Flush Mount Floyd
Hey UG'ers
its great to be back after a 75 day stint in the FoTB
and this question arose probably 74 days ago....so its been a long time coming

but i recently bought a epi prophecy futura fx.... which has a flush mount floyd rose and i was wondering....

on a floating floyd...it should be parallel with the body.....but should a flush mount also be parallel or should it rest on the body......

secondly i am having an awful time getting it intonated.... I cant make the strings long enough...... what gives?
but if it is parallel to the body it can be used to sharpen the notes.....which essentially is a floating floyd...correct?
it would be more of a vintage trem type pull-up
well what about the intonation problem......
Flush to the body means sitting on the body, like this...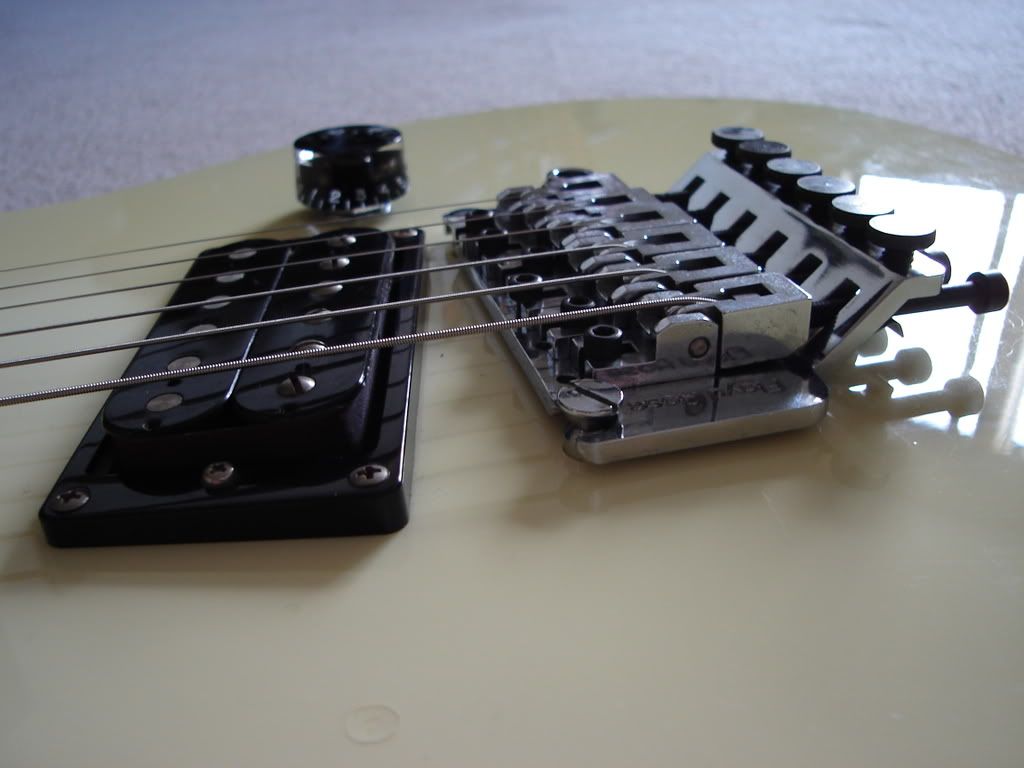 You can set it up to float, where it would be parallel but you'd need to raise it with the 2 posts of course and adjust the locking nut accordingly and your neck pocket. I don't know exactly, but when I got my Focus the OFR was up off the body, set to float. The tech I took it to who I know real well dropped it down so the bridge sat on the body (flush) and then adjusted the neck angle and raise the locking nut slightly to compensate. So its not a 5min job but exactly the way I wanted it