(UK) Charvel CX291 Rare '90s White Strat Copy (UK)
Charvel CX291 Stratocaster Copy 1991
This is a great Strat copy from Charvel with the "toothpaste" Charvel style logo on the headstock. The guitar is a great copy, even as far as having a genuine Strat style headstock, something lacking on other cheaper copy guitars.
I will post pictures at some point later today but if you want to see what the guitar looks like, take a look at SG Thrasher's profile (
http://profile.ultimate-guitar.com/SG+thrasher/)
, he has one of these and pics on there.
The guitar is in great condition for its age (I'd say 8.5/10), only a few small dings here and there, a small amount of wear on the bottom of the neck that doesnt affect the instrument's impressive playability. There are two holes drilled into the scrathplate behind the bridge pickup where a Roland Synth pickup used to be attached but they just look like normal scratchplate screws to the uninformed eye.
Looking for about £325, will post for around £25 dependant on how you want it shipped. I'm in Suffolk near Ipswich if you want to collect or meet. I would maybe consider international delivery but this will cost more and I'm not all too keen on the idea.
Would consider trade for nice hollowbody (if anyone has a Luna Athena Sun....) or a good electro-acoustic.
Price down to £300 inc P&P anywhere in the UK.
Anyone interested for £265 inc. P&P?
Bump.

Need fundz. Will consider £215 inc P&P

Pics up tonight.
Stolen from the profile of the only person I know of that has one of these

(sorry baz!)
Mine is exactly like it. Might be able to get some more pics tomorrow if I can borrow a camera from a mate

Join date: Dec 2004
120

IQ
Here's some better pics of mine, with an upgraded bridge pickup and loads of dings.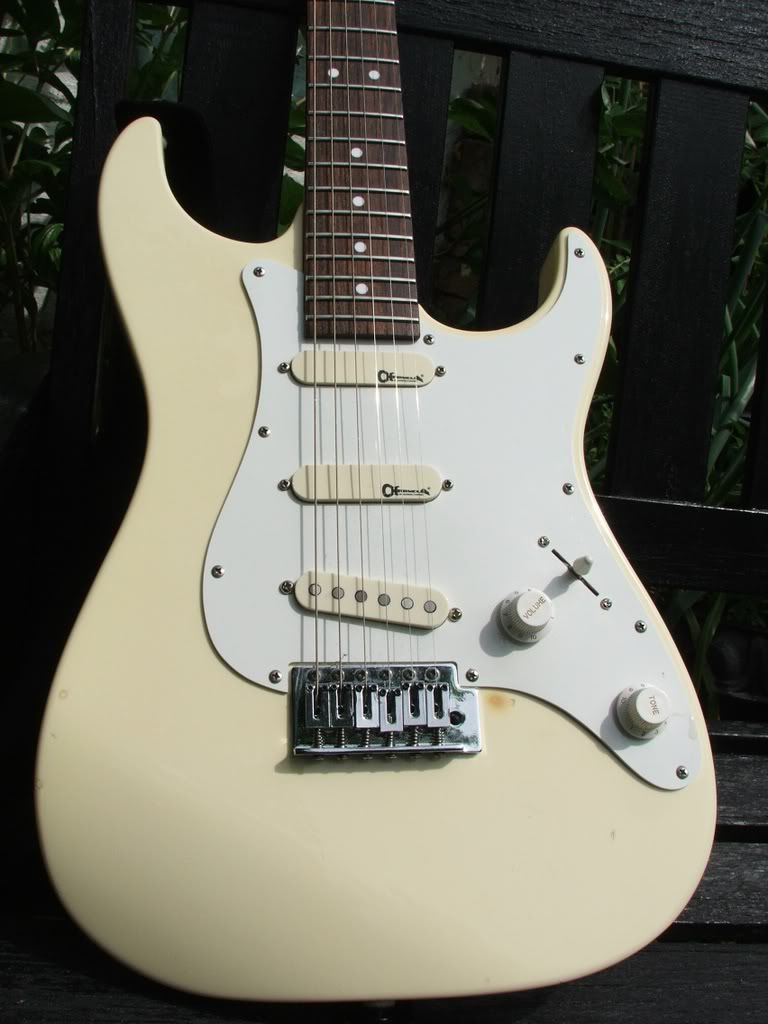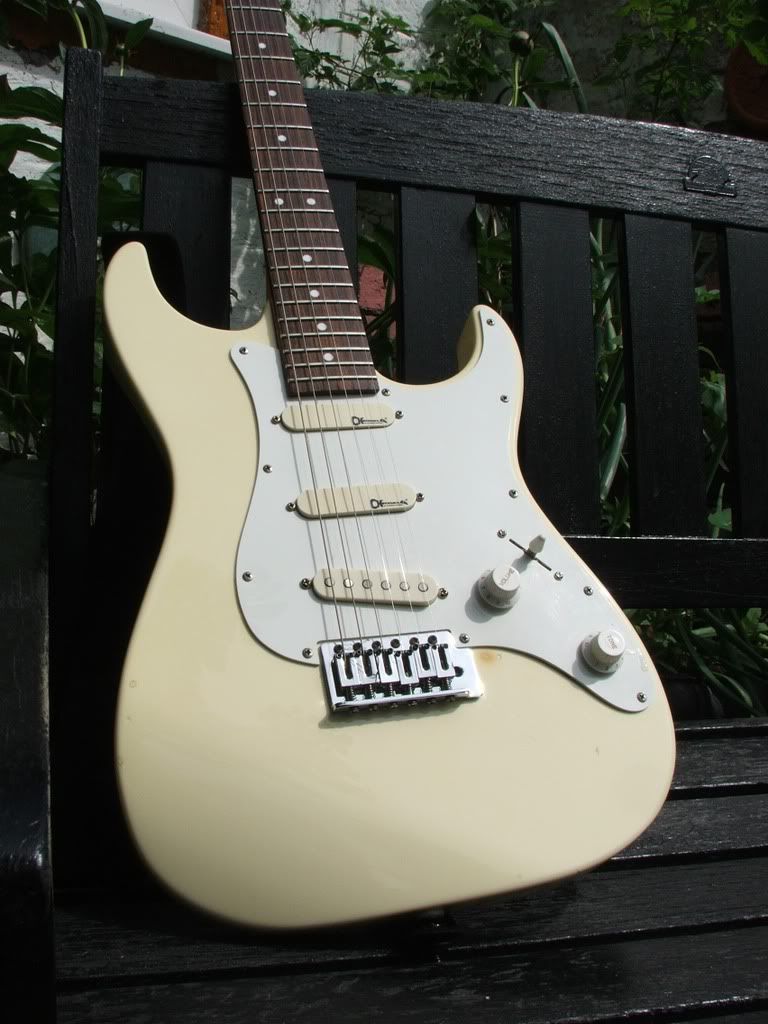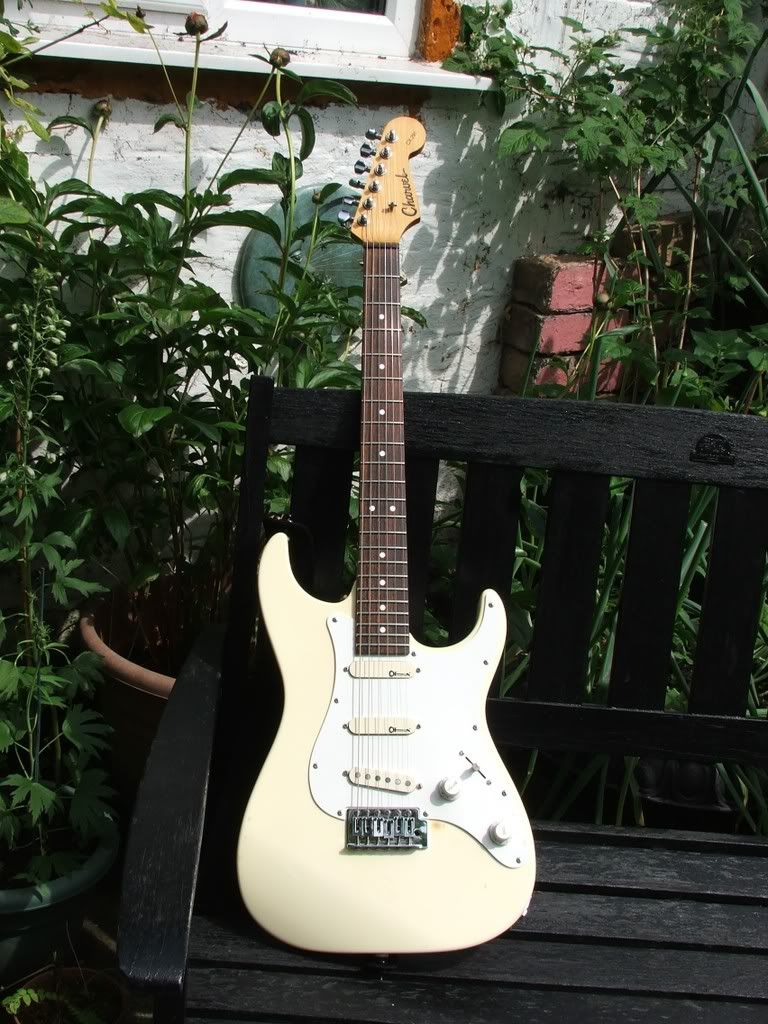 Join date: Dec 2006
430

IQ
man ur practically giving that thing away, thats really cool man - i cant afford it though im sorry - altho you do get a free bump out of it
Being listed on the 'Bay tonight.

Make me an offer and snag it now!
Have you already put this on ebay? I'm looking at one on there with the exact same pictures and the same description..
I just did.

Still open to offers if people wanna avoid the treacherous nature of eBay??
What you looking for? I have that Bc rich ironbird body art up for trade/sale atm?
Looking for cash really. Car and Gap Years need paying for.
Thanks for the bumping though

This is on eBay right now.

Search "Charvel 1991"