Strat Owners Unite!!!

Join date: Apr 2008
20

IQ
Now since there is one for Les Pauls and SGs there has to be a strat one.
Could be any Strat, Squire, Fender ect. But please dont't put Jacksons, Esp,Charvel and say "WEll it's a SUPER STRAT!!" I'm talking about the classic Fender design.
Anyway, I'm getting my first Strat this weekend, A Fender Mexican.(should i get rosewood or maple fingerboard???)


Join date: Apr 2008
20

IQ
I guess nobody owns a strat then...

Join date: Jan 2006
102

IQ
I've A Tex-Mex Fender, Hot Rod Red, Maple Neck, Beautiful piece of work, but meh, I CBA to take a picture...


But MY SG does do better in some genres :P
Yep, SG all the way.


Join date: Dec 2007
200

IQ
my strat's my backup guitar. i havent played it in some time now, my LTD gets all the playing time nowadays.

Join date: Feb 2008
440

IQ
thats my strat with my blues junior

Join date: Jul 2005
10

IQ
Damn, beat me to it.
But yeah, there is a thread already like this


Join date: Oct 2008
10

IQ
I have a American Deluxe V-neck and Jimmie Vaughan Tex-Mex
Indeed, this thread should be closed.
I got one! Its American 60th Anniversary. Tobacco sunburst, matte finish. Its Sa-Weeeet!
Especially when I plug it into this old vintage tube Peavey!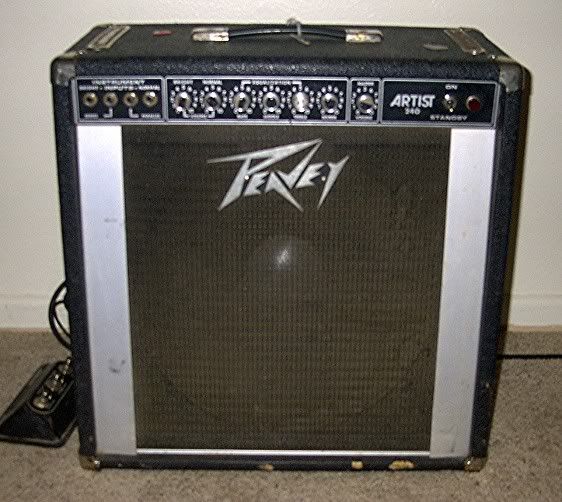 Koy Carson
West Texas
**60th Anniversary American Strat
**Carvin AC175 Thinline Acoustic
**Ibanez EW20ZW Electric/Acoustic
**Arbor AJ145CR Jazz
**Fender Marcus Miller 5 String Bass
**Fender Geddy Lee Signature Bass
**Warwick Corvette 4 string Bass
**Tradition Fretless Bass
**Takamine Hollow body Bass
http://www.myspace.com/k5koy

The "PickKeeper"
The ORIGINAL Guitar Accessory

Join date: Oct 2008
10

IQ
I have a Squier Strat!

Does that count?!



Join date: Oct 2008
580

IQ
I own a copy(from a defunct company called Bradley) if that counts. it sounds good, but the middle pickup is dead and it's high E and G tuning keys are broken, so it just sits around unstrung. Then again, it was free, I'm not complaining.

Anyway, would you guys recommend fixing the Bradley or just saving the repair cash for the American Standard I'm looking at?

Join date: Feb 2008
440

IQ
theres already a strat lovers thread..so this is the same thing
*reported*

It's easily one of the biggest selling guitars ever, this website has been here for 10 years, and you think no one has come up with this idea?

Reported so it's closed as there is a existing thread