Opinions on Epiphone SG G-400

Join date: Nov 2007
20

IQ
Very good guitar, pick ups are a little muddy. You might want to also take a look at Agile Al-3000/3100's
+1. I had a G400 SG I picked up 4 or 5 years ago in a pawn shop for $175 USD. It was gigworthy but yes, the pickups were a bit muddy. Mine was a MIK model, I believe now the current production is in China, but don't know to what extent (if any) that change has resulted in any change to the product.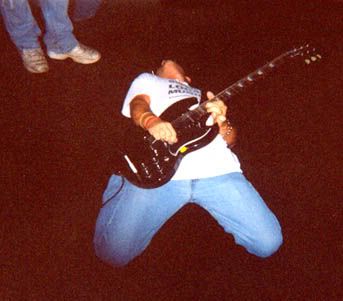 In my case, I only kept my Epi SG for a short while. That was because not long after I bought it, Agile did a redesign of their Valkyrie (SG-type) II model, and Rondo sold off the remaining guitars of the old design for only $99 USD (plus shipping). That price was way too good to pass up, and unlike Epi, Agile offered an SG-type guitar with P-90's. So I figured I could buy the Agile, and keep whichever SG I liked more. Here's the Agile I bought:
I preferred the P-90's in the Agile, so I sold the Epi.