Help Needed! Bridge pins broken.
My brother recently brought his first guitar, a Freshman acoustic. At the factory the bridge pins were hammered in far too much and we had a lot of trouble getting them out. Two of the have broken inside the bridge. Meaning the sphere shaped part at the top has broken off leaving bits inside the bridge.

I can get some new pins of ebay and restring the guitar with the bridge pins not in so ridiculously tight but I need advice on how to get the out?!

Thanks
Adam
How did you get the pieces out?
One of the still had a bit of string in it so I pushed the strink down and it became loose and popped out when I pushed it from under. Ihad to get a wooden block and oush the other one out from inside the guitar though!

Join date: May 2008
130

IQ
Buy one of these guys to remove them with damaging your bridge too much: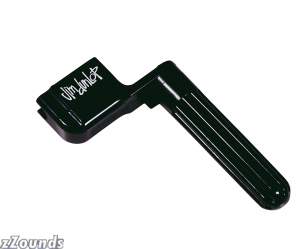 Needlenose pliers aren't a good idea (not saying you've done it, just from experience)