are esp ltd m-1000's any good?
just wanted to no your guys opinions

I too am interested in the response, hope you don't mind me lurking.
I personally find it an excellent guitar.
The looks are marvelous, and playing it is a bliss :p
It's definitely worth the money imo, although maybe you could add another few hundreds and buy a 'real' ESP.
The EMGs (81/81) might be a bit bright for some though.
see my sig for some pictures

Simply a great metal guitar.Simple as that.
haha your welcome man, i have a ec-1000 just wondered if they were good as that. just want a guitar with a tremelo and i heard m-1000 are good.

Join date: Sep 2007
30

IQ
The white one looks awesome in my opinion, can they do tones like Tom Morello and modern stuff like Foo Fighters and muse well? (EMG question really) Sorry if im threadjacking.

good question chrisiphone thats wot i was wondering is it just a metal guitar or can you play other genres too?


Join date: Jan 2003
141

IQ
shes my baby..
I do not regret getting the guitar. After about 2 years of owning this guitar im starting to not like the Emg's-there way too bright sounding but that's an easy fix.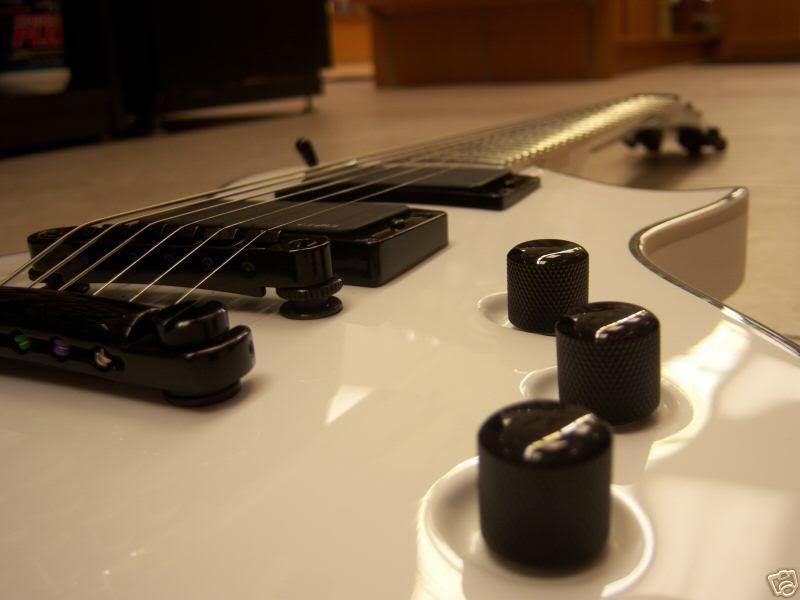 Stunning but wrong guitar for this thread!

Join date: Jan 2003
141

IQ
yea true- but you cant go wrong with the 1000 esps.
i have got a ec-1000 in white too its gorgeous