New Custom Strat Neck Day
NEW GUITAR NECK DAY!
After two grueling months, my new custom musikraft strat neck arrived today. And it's awesome. I can't wait to get a luthier to set it all up for me.
Total Custom One Pc Constructed Strat Neck (50's, 60's, CBS, Jazzmaster)
Options
Finish: Gloss Dark Tint Lacquer + $110
Custom Up-Charges: None
Back Profile: V to C .88 to .95
Nut Style: Fender Style Flat Bottom
Fret Size and Type: Medium 6105 .095 X .047
12th Dot Spacing: Wide 1.035 Pre 1964 Style
Finger Board Inlay Side Markers: Black
Finger Board Inlay Top: Black Phenolic
Finger Board Radius: 12"
Trussrod Option: Duel Acting Adjust at Heel
Tuner Hole Size: Kluson 11/32"
Neck Wood: Quarter Sawn Maple + $35
Heel Width: Standard Fender 2-3/16"
Nut Width: 1-5/8"
Number of Frets: 21 (Standard Fender)
Scale: 25-1/2" Standard Fender
Head Stock Orientation: Right for Right Handed Players
Head Shape: 50's Style
Additional Options: Semi Rolled Finger Board Edges, Kluson Style Tuners Installed + $60

Total Price: $414.78
Obligatory Pics: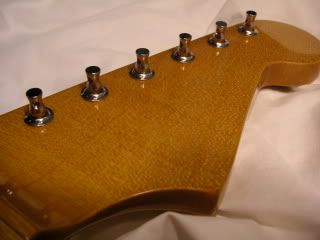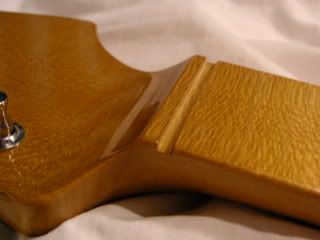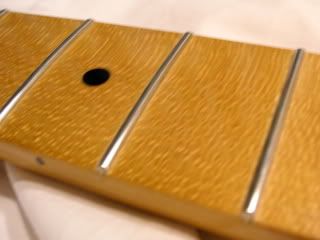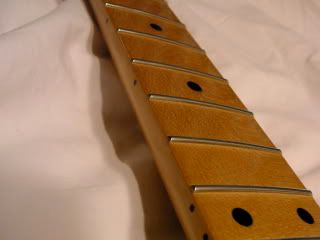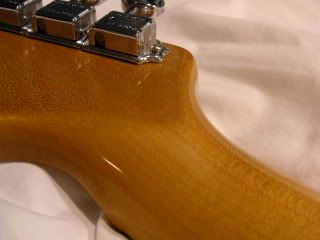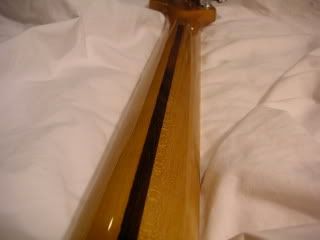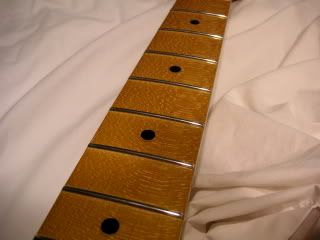 oh and this also came today: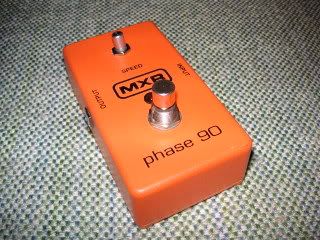 solid day I'd say
This neck just feels awesome. It's almost perfect. The real test comes when its all setup and ready to play, however.

Join date: Mar 2007
50

IQ
Very nice. I give you props for putting up pics before we asked for them. Do work, get money.
after a few years here i know better than to post a thread without pics