5 Loop True Bypass Looper FS/FT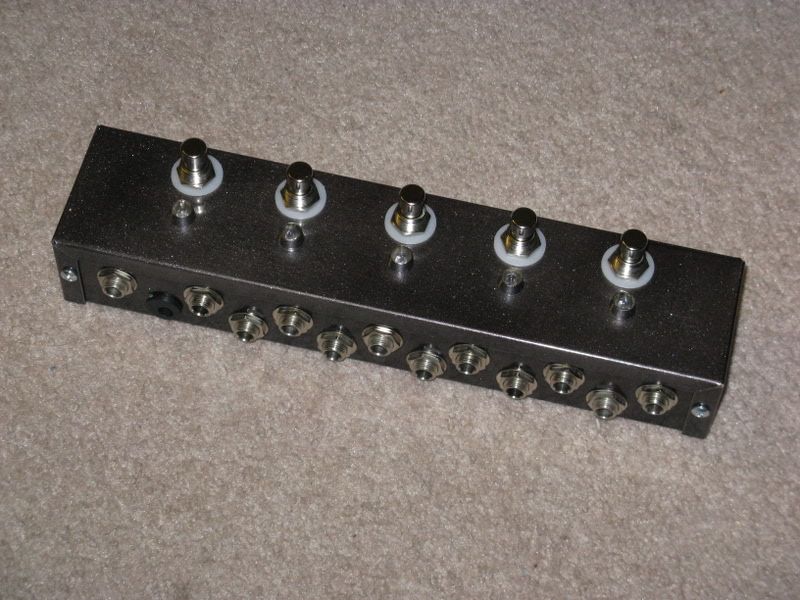 I recently built this using high quality parts (Professionaly powdercoated sparkle enclosure done by Pedalpartsplus enclosure,Neutrik Jacks,EHX True bypass switch). Literally built about 3-4 days ago but i realize that i wont utilize it very much. My loss is your gain. Looking for $125 or trades for the following :
-Xotic BB Preamp
-MXR Carbon Copy
-Boss DD-7
-EHX SMMH
-Other pedals (feel free to offer)
PM me, thanks.