airline guitar from the 60's

Join date: Oct 2007
40

IQ
So, here's the background. My dad, when he was sixteen, played an airline guitar. When I was visiting my grandmother's house, I found it, and took it home. Now I want to fix it and make it playable again.

Here's what's wrong with it:
Neck is bent forward. It's a a bolt on.
The tuners and stoptail are a bit rusted.
The pickups are shot
The wiring is really old and needs to be redone.

So what I would like to know is how would I go about fixing these various problems? I have no experience whatsoever in guitar building, fixing, or customizing, except replacing pickups, and I figured this would be a good place to start.

Join date: Apr 2008
193

IQ
can we see pics of at least the neck perhaps? just to try and judge how badly it is warped. the pickups may not give any output because of bad wiring, so they may be salvageable. but pics would be nice if you can get any.
Id also like some pics of this Airline. And you could fix the neck by adjusting the truss rod, but depending on how far forward its bent, that could damage the wood. But replacing the bridge should be easy, and the tuners are definately gonna be an easy fix.
the tuners and stoptail are the easy things to fix.. you can buy them at stew mac, warmoth, guitar fetish, mighty mite, guitar parts usa, Guitar jones, All Parts.
You can also buy pickups from most of those places, or if you want to go all out you can get custom wound ones by CorduroyEW (hes a user here).
Pickup manufacures: Seymour Duncan, Dimarzio, Lace Censors, Kinman, Gibson, Fender etc etc.
As for the wiring, you could get a diagram from,
Guitar Electronics
Seymour Duncan
or me!


Join date: Oct 2007
40

IQ
Thanks for the replies, here are some pictures of the guitar from the front, side and back. I actually really like the way it looks, and if there's a possibility I can get some good sounds from it, why not fix it back up?

Join date: Apr 2008
193

IQ
the neck doesnt even look that bad....

....the whole thing looks to be in good shape!

looks good man!

if the neck seems to be warped, then give a go at the truss rod, but remember, DO NOT TURN MORE THAN 1/4 TURN AT A TIME

and for the electronics, just go for a straight re-wire to see if the pups are good, and if they end up being quite bad, you can switch them out if you want to. for the rust, just take some wd-40 and steel wool to the spots, and then polish away to a nice shine.
haha, that guitar looks mad!
Wow, that thing looks great!

When adjusting the rod, tune the strings to pitch and give the truss rod 1/4 turn (CCW, since the neck is forward). Let it settle into its new position for a good 15 to 30 minutes and try again if you need to. I've done this hundreds, maybe thousands of times and always works (provided the neck isn't too bad). If you have to, you could have it steamed (by a tech).

I wish my dad had an old guitar for me to find and keep. Hell, i don't think he even played.

edit: now that the pics loaded (yay dialup), it looks like the neck pocket is just angled. The neck looks perfect. Does it fret out at certain spots?
Last edited by Invader Jim at Oct 25, 2008,

Join date: Nov 2004
419

IQ
Send me the pickups and I'll see if I can fix them for you. I wouldn't charge you anything because I like messing around with old, broken, vintage pickups. If they can't be repaired I'll rewind them for you. All you have to cover is shipping to me and I'll cover shipping back to you. Send me a PM if you are interested.

As far as the neck is concerned, you should be alble to reset it. Just take it off, put a shim in there to tilt it back and then bolt it back on again.

This looks like a guitar that may be able to be kept all original which would be very cool.
Cord: PMed.

TS: free bump.

Join date: Jan 2005
355

IQ
I don't see any huge problems with that neck.

As for pickups, it's entirely possible they're still fine. If you have a multimeter, we can check. It's more likely that the wiring is causing them not to work, than the pickups actually being broken.

BTW, that guitar is in great condition.

For rust, get some NAPTHA, and see if you can just rub it off.
I dont see any bow in the neck...like others are saying it looks to me to just be the neck pocket, maybe you just need a shim or something. Looks good man, once its fixed up I wanna hear some sound clips.

Join date: Feb 2008
90

IQ
the guitar looks good to me 'cept for the lack of 21-22 frets but hey its vintage W.E.
Jack White uses an Airline.. not the model you have though.
That may give you a general idea of what the guitar will sound like. I have read in interviews he said the guitar was a plastic piece of crap and it squeeled alot and shit but he loves it for some reason.
That guitar is ****ing beautiful. Treat it well and good luck!

Join date: Nov 2007
10

IQ
Holy Brittney Spears Batman....

You hit the mother load here. Awesome Awesome guitar. You can actually still buy Airlines, but man, to find one from the 60's is fantastic.

I wish i could find cool things like that. I never find crap...

If you can, dont throw out the pups, they will probably have a great vintage tone and its probably just bad wiring that needs replacing.

Cheers!

Join date: Jul 2007
51

IQ
DAMN YOU HAVE AMAZING GEAR
that gutiars sexy it reminds me of those mints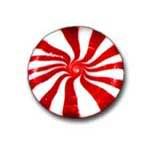 Damnit, I wish my dad had an old guitar for me to find.

He spent all his time beating up nerds, though.

Damnit, I wish my dad had an old guitar for me to find.

He spent all his time beating up nerds, though.
Same. Except my dad spent all his time getting beat up by people like your dad 0_o...and being on the swim team :/

Join date: Aug 2006
240

IQ
Damnit, I wish my dad had an old guitar for me to find.

He spent all his time beating up nerds, though.
I wish my dad had cool old stuff.
I know nothing about his childhood, he was always vary vague.
OMG MY DAD IS A SPY!!!
No....

too bad.
Sweet guitar, do it to the max. You're lucky the tolex isn't coming off.
Yeah. My Hofner's tolex is coming off the curves, and it's a bitch to get back on. I still haven't got it yet.
Didn't get it yet. I live in the middle of nowhere, so going to the store is kind of a trek. Should get some tomorrow, though, if I remember.

Looking forward to results.
lol jim.. your broke but it doesn't stop you ay...

Any updates TS? are you planning on refinishing the guitar changing hardware etc etc?