Pickups help.
I used the searchbar, and didn't find anything useful.
I have a Squier Vintage Modified Jazz Bass, and I was thinking about getting pickups for it. I love how bright and punchy the tone is, however, I want it to sound a bit more like a Geddy Lee signature. I was wondering what pickups would be best to do this.
I would prefer if they were passive, but actives are cool too.
Thanks.


Join date: Dec 2005
112

IQ
I think a proper EQ through a decent amp will get you closer.
M pickups just seem to lack "oomph", how can I use an EQ to fix that?

(That sounded like I was being rude, but I wasn't trying to.)

Join date: Sep 2006
266

IQ
Get whatever pickups are in the Geddy Lee? The U.S. Vintage ones or whatever they are. But the Geddy for me always sounds way more aggressive and in your face than a normal Jazz. Some of that comes from the woods on it.
Yeah, the reason I got my bass is that it's got basically the same woods as the Geddy. There are two pickups I was looking at, the 60's J Bass pickups and then there were the Vintage Noiseless pickups.

Join date: Apr 2007
223

IQ
The pick-up spacing on the Geddy helps out too.

So what do you have for an amp and how are you currently EQed up.

Join date: Sep 2006
266

IQ
And I'll also throw a word in for SCNs. Thefitz sings their praises as well as many other people. He'll probably be here to augment what I've said. The Deluxe American Jazzes I've played have been very nice however.
And cause he wanted me to...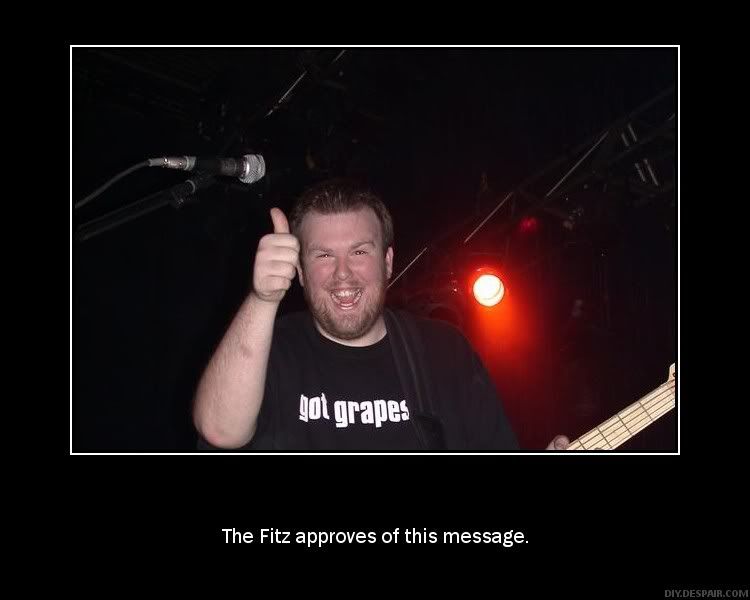 Join date: Apr 2007
223

IQ
Honestly, I would get a better amp before getting new pick-ups.

The amp is going to have a far more dramatic effect on tone that new pickups. Even those pick-ups.

EDIT: Not mention they are 160 bucks, and you going to be putting them in a Squier. You should really think about it if it's worth it. I would you invest that money in something else. (*cough*a new amp *cough*)
Last edited by Captain Insano at Oct 29, 2008,

Join date: Apr 2008
10

IQ
Deifinitly agree with captian insaino. Get a new amp first. If you don't bileave me go to your local music store and play your bass through an ampeg then play a Geddy lee Jazz bass through your 10 watt amp and you will see what I mean.