Pics of what your dressing up as for halloween
Pretty straight forward.
Post pictures of what you intent do wear tonight.
I'll start.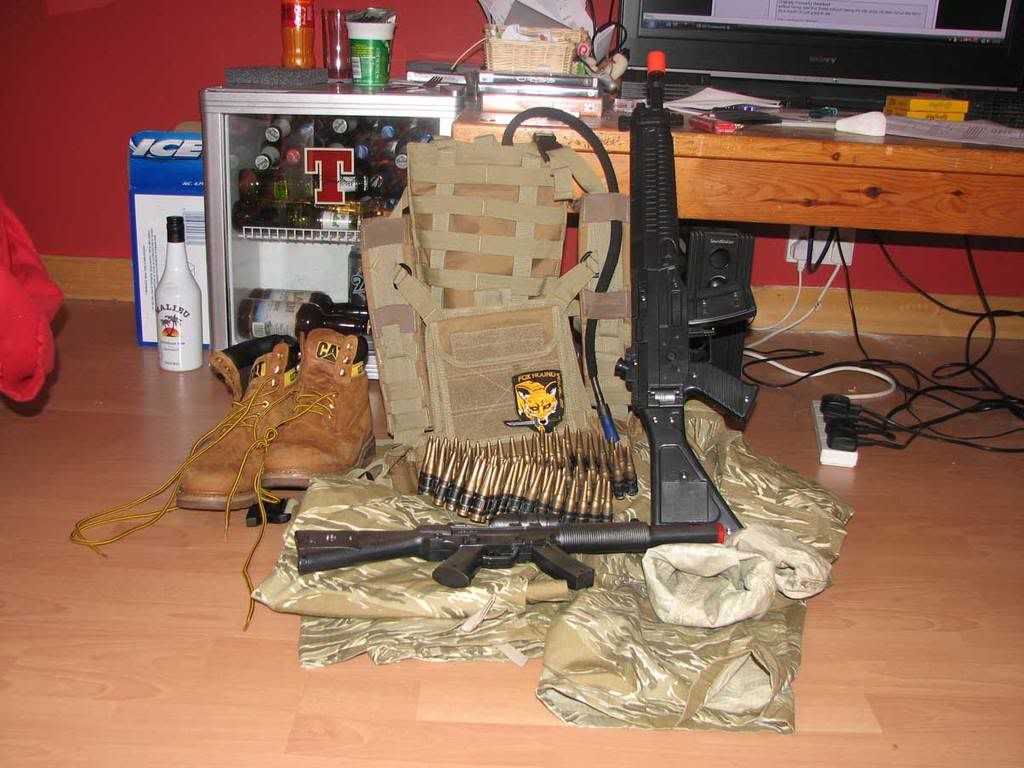 Desert Tiger Stripe BDU
Tan RRV with hydration pack with the foxhound patch.
Fake bullet belt
two toy guns that makes awesome noises and have flashing lights
tan CAT boots.
Basically im going as an Army man

Now pit, show me what you've got!