VH1's "I wanna bone a hot chick" Tim Edition
ok so my brothers friend needs help..
(i copy and pasted this from my brothers post on a diffrent website)
There's a new show coming to VH1 called "Daisy of Love". Anyone and everyone can make a profile and be voted into the Top 5. The Top 5 at the end of a specific time period advance to some kind of "second round" that probably involves sex with a woman named Daisy. I'm not sure.
So here's the deal.
My boy Tim here is damn close to being in the Top 5 of this. As of this post, there are 16 days left to vote.
Tim is an interesting man. I've known him since we were 6. We played together, we grew up together, I once caught him masturbating perched above a Lay-z-boy like he was goddamn Batman (it was in a thread about masturbation stories awhile back).
We used to play DDR in high school. If that wasn't bad enough, he got really damn good at it. He went to ****ing New York once and came home with
several hundred
dollars in prize money.
He's even picked up a nickname, "GayGoblin". Does it make sense? It will if you meet him.
He's asked for my help in helping him get votes. I've come to you.
http://daisyoflovecasting.com/people/gaygoblin/photos
Check out his photos, most notably photo 1 and 6.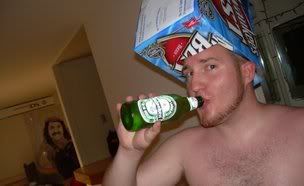 Here we can see his sensitive side. We can look past the fact that he's pudgy, half-naked, and wearing a Beast Ice box for a hat. Literally, look past all that and what do you see? That's right. A wall-sized Rasterbation of Ron Jeremey dressed as Mario from Super Hornio Brothers.
Another picture, shall we?
If this picture doesn't just scream "I love sexual intercourse with women" I just don't know what will.
http://daisyoflovecasting.com/people/gaygoblin
We are allowed to vote once per day (
which is remedied by clearing your cookies
). Please. Make your vote count. Vote for a half-retarded guy from Maryland. Vote for Tim.
It doesn't even have to be that you want Tim to win. It could be that you don't want those goddamn Guidos that fill the top5 to win. I mean, seriously, **** Guidos.