My 7 for your 6 [UK]
Looking to trade my LTD SC- 207, pretty much brand new condition only 1 small mark which was done restringing.

Anything is considered really, I'm not looking for anything specific.

I'm trading it because at the moment I'm going to stick to 6 strings, mainly as I'm using them for college so I'm looking for a second guitar to leave at my other house.

I would also sell it for the right price.

I'm looking for pickup/meet up only really at somewhere like Leicester station but I can travel to most major places e.g London but obviously that would cost me.

Pictures will be up tomorrow when I'm back home.
Oh thinking about it anything Jackson would be a huge plus, if anyone has an RR I would be willing get some cash going on top.
Picture up: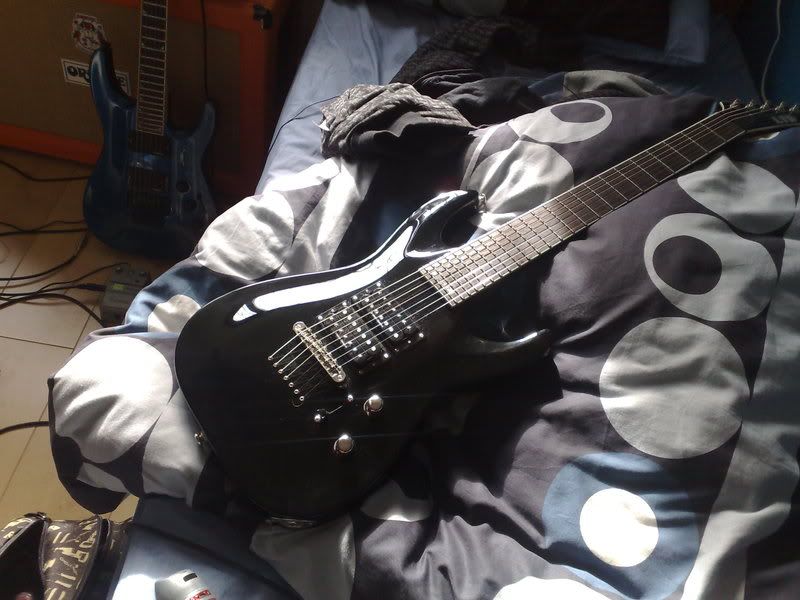 More will come of the headstock etc.
To narrow it down a little, I'm just looking for something that plays well and fast.
xiphos with hardcase?
7 string sounds gd at the mo..especially as i want to learn some trivium

Join date: Jul 2007
20

IQ
Trivium use 7 strings????? since when
since shogun...all but 2 songs are only playable on 7s
oh and some of the last album..crusade, this world cant tear us apart...that type of stuff..

new album, 1 track tht uses 7, down from the sky.

Join date: Jul 2007
20

IQ
Ah, see i learned some songs back when Ascendancy was the latest album.
drop d 6 string...noob :P
nah im joking!!!
TS...get back to me by pm dude


Join date: Aug 2007
10

IQ
i would so trade my jackson for that but im in the U.S. T___T