Since when has 'Dear Abby' had a sense of humor?

Join date: Sep 2007
130

IQ
i was scanning today's paper, and I saw this(highlighed in red):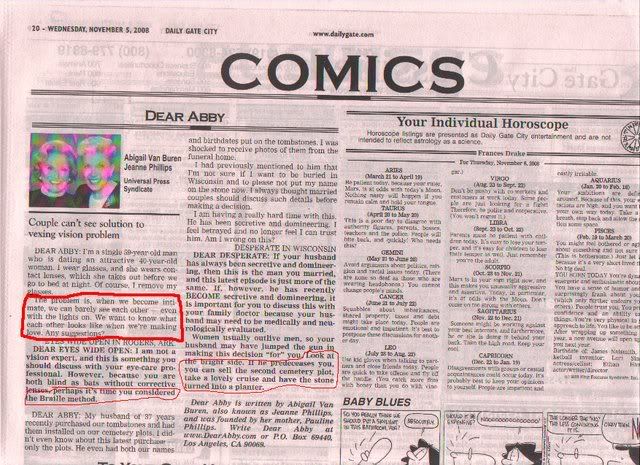 WTF? a planter?
and how would they use braille for that? they want to SEE their faces!
There are tons of smart ass comments on 'Dear Abby' columns everywhere man.
I could care less, obviously otherwise i wouldn't have clicked on this thread. That is where my interest stops.

Join date: Jul 2008
113

IQ
I know! I saw it too.

Abby's become a smartass.

Join date: Oct 2006
40

IQ
Braille? That's doesn't even make sense.