Powertab Error
I have been getting this error for some time now. It happens whenever I try to open a tab in Powertab. Any help would be appreciated.
And I have reinstalled it to no effect.
If I click 'Ignore', the same thing pops up again.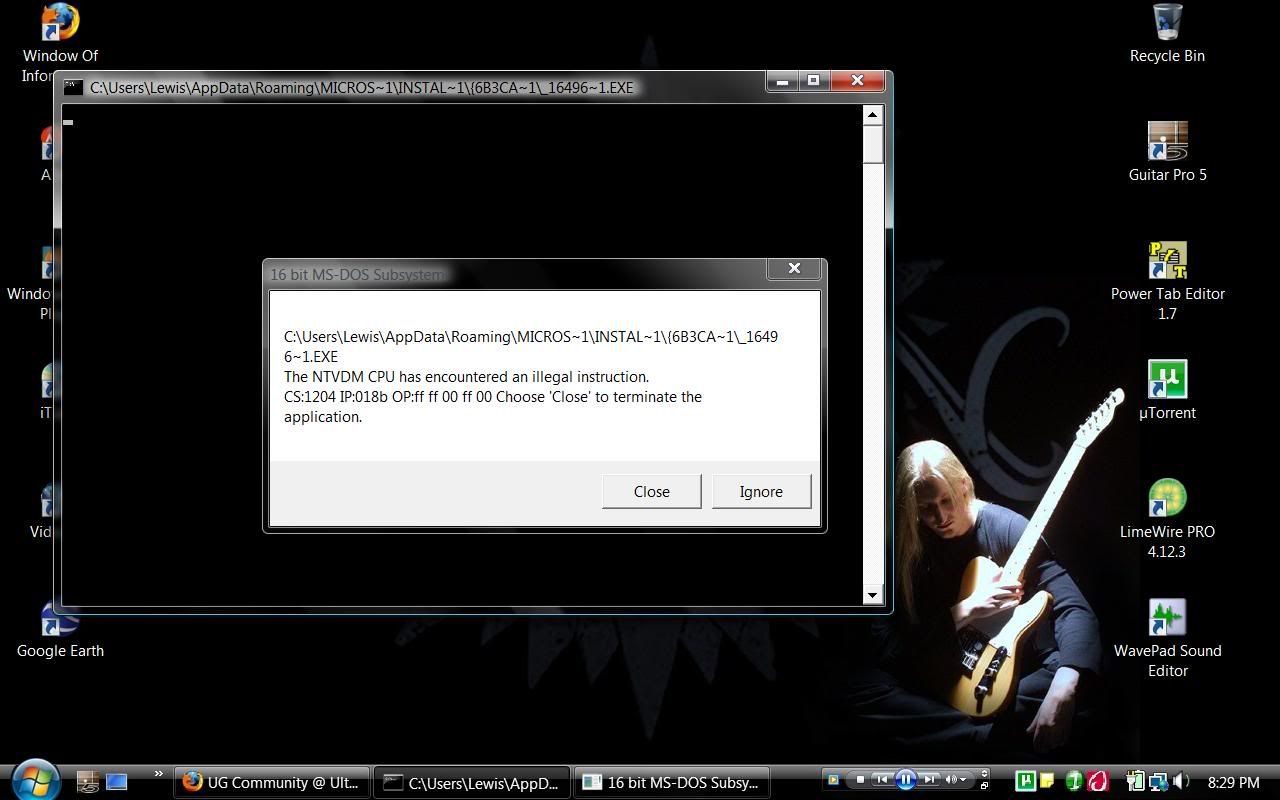 No one took the time to look yet. Anyone?