27 Year old USA Fender Strat (Lead I) For Sale or Trade
Appears to be ALL original. Black w/
SWEET
maple neck. This neck is
AWESOME
.It was made in 1981. U.S.A. model - E108 is the start of the serial. These were only made from '79-82. Will come with hard case. These guitars have a string through body hard tail bridge. Single Humbucker w/ Controls: 1 volume, 1 tone, 2 switches: one coil tap and one phase - Can sound like both a strat and a tele in my opinion.

# Manufactured Fall 1979 through 1982.
# Vintage style "Soft C" profile neck with a 7¼" (184 mm) radius.
# Neck width at nut 1.625" (41.2 mm), plus applied finish thickness.
# Truss rod adjustment at the heel of the neck.
# 2 vintage style string trees.
# 21 medium jumbo frets.
# "F" tuners (American made, by an outside supplier in Fullerton CA), and "F" 4 bolt neck plate.
# 3 Ply BWB through 1981 and WBW through 1982 pickguard with foil backing.
# White plastic nut.
# 25½" (648 mm) scale length.
# Bridge uses a string spacing of 0.404" (10 mm).
# Hardtail bodythrough mounted strings.
This guitar does have some light scratches and dings but nothing too ugly. The neck is in great shape with no real fret wear to speak of. It has been played but not abused.
Better pics as soon as I pickup some batteries for my camera. These were taken with my phone.

Asking $550/neg and will consider trades or partial trades.
As for trades...things I would consider as partial trades...

- Line 6 Tone Port
- Ibanez TS9
- Ibanez Shredders
- Jackson/Charvels
- Les Paul type guitars
- Any interesting electric guitar
- Original Floyd Rose
- Ipod or similar Zune MP3 Player
- LCD Monitor
- Amps
- Laptop

Other possible trades...

- Les Paul Studio
To the top. Vintage American Fender for cheap money!
would you be interested in a trade of a jvc new hard drive video camera that holds 9 hours of footage and a ipod video
thanks for the offer, but I will have to pass. I don't need the video camera right now.

Join date: Jan 2008
20

IQ
To the top. Make me an offer. Money talks!
Anybody got $275 cash + an Ibanez RG or something to trade?
Still looking for offers!
Will ship internationally for $75.00 US extra.
To the top with bigger and hopefully better pictures. Black is very hard to photograph... a lot of glare...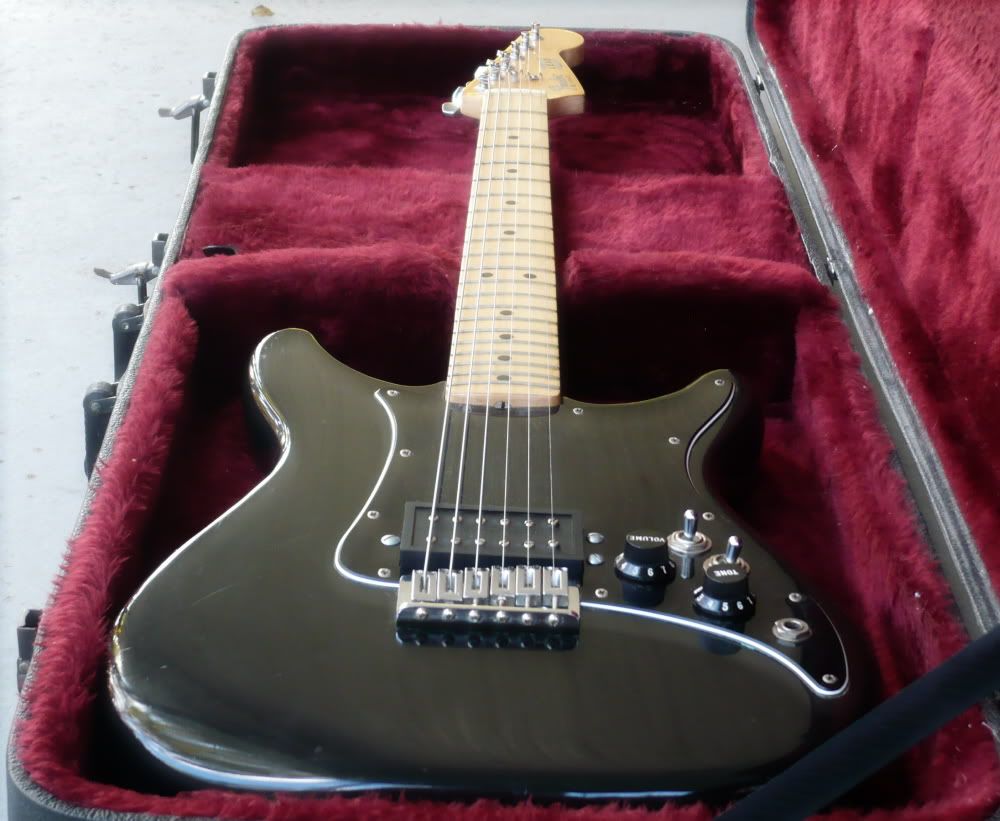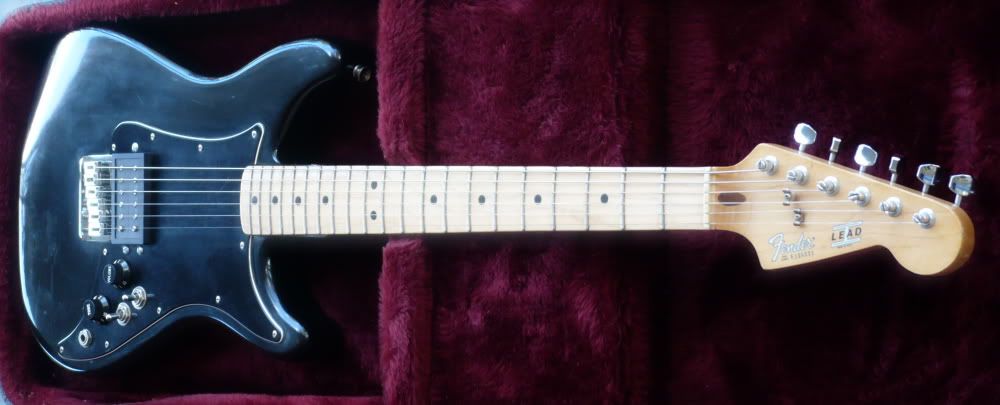 no whammy bar?
Nope. It is a hard tail...Non-tremolo.
are you the original oner?
are you the original oner?
owner, rather.