can someone please help me?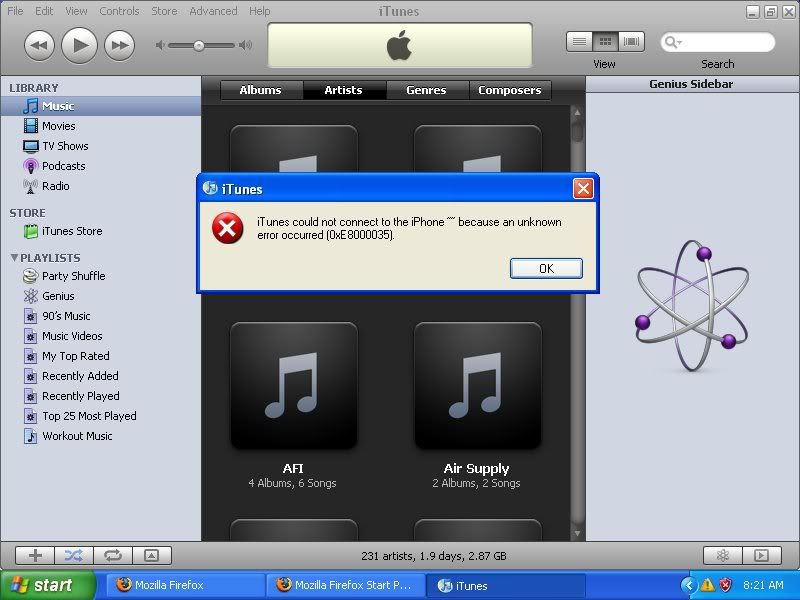 what do i do?
What you've already done and post this exact same post in the ipod/iphone thread.

Join date: Jan 2008
10

IQ
Give your iPhone and your computar to charity.

Become a meandering hobo in order to truly know yourself
Join date: Apr 2008
193

IQ
hmmm..... i think a (0xE8000035) error has occured.

try restarting your comp/iphone, try again. if it still doesnt work, throw everything out the window, and realize you fell into the iPhone/iTunes trap.

Join date: Jul 2008
10

IQ
buy a zune , they dont have a problem with the software


it could just be the cord though
listen to better music
*zing*


Join date: Apr 2008
474

IQ
Wow, Googling "0xE8000035" must be the hardest fu
cki
ng thing to do in history.
There should be a rule about asking questions that you're too dumb to Google.
ask this to a more helpful internet forum
Stop listening to "A fire inside". That should help.