fs/ft - US - various guitar and recording gear + laptop
hey guys, i mostly only want cash, but if youve got something awesome to trade me make an offer, cant hurt to ask
add shipping to all prices, CONUS only
oh and everything is o.b.o. too, so dont hesitate to ask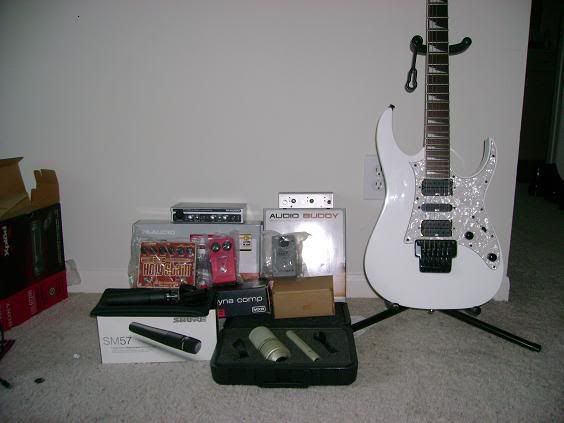 k so, first up is an ibanez rg350dx
great guitar, i got it form 121lespaul, turns out im not that into floyd rose
but honestly, the edge III is pretty awesome
anyway, its in great condition and comes with all allen keys/spring/whammy/instructions
lookin for $300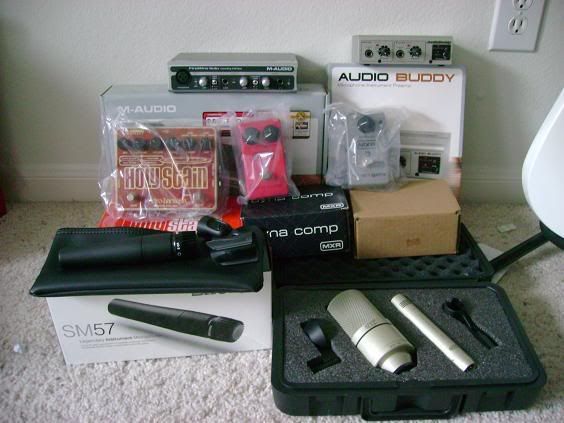 all these pedals are practically brand new in box
holy stain comes with a 9v adaptor, ehx dvd and paperwork
both mxr pedals have all their paperwork, those rubber knobs, and a non-skid plate you can stick on the bottom. no velcro/marks/sticky stuff on any of these
holy stain - $90
dyna comp - $55
smart gate - $85
next we got an m-audio firewire solo interface $150
all cables/software/instructions included, ill even throw in a copy of pro-tools [not guaranteed to work with your setup, and not 100% legal]
the audio buddy mic pre gets the job done, read the reviews $30
these mics were only used once or twice, in perfect condition with all boxes, adaptors and stuff
sm57, an industry standard $75
mxl 990/991 combo with case $70
finally i have this awesome laptop that unfortunately got thrown a few feet in the air
it actually still powers up and works fine, only the bottom 3/4 inch or so of the screen doesnt work. it has a little trouble closing, but still does. includes power adaptor and an almost new battery. ill part it out if anyone wants, but id prefer to sell the whole thing. here are the specs. im thinking about $250, but tell me what you think is fair
dell latitude d600
2x 256mb hynix memory modules
120gb hard drive
built in wireless
cd-r/rw drive
1.6 ghz penitum m processor
also comes preinstalled with:
windows xp sp2
track eraser pro
aim w/ middleman and aimutation
daemon tools
a huge xp codec pack
warcraft III with the frozen throne expansion and working cd key
office 2003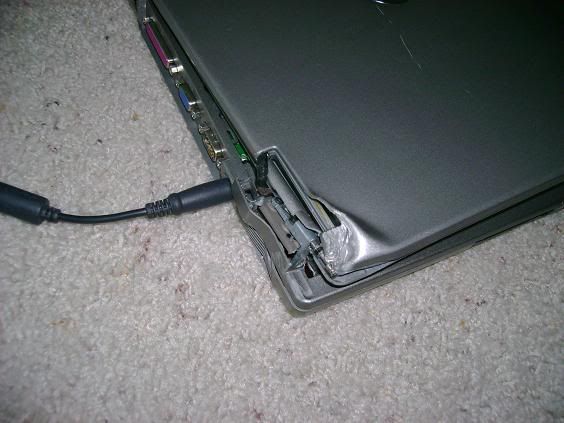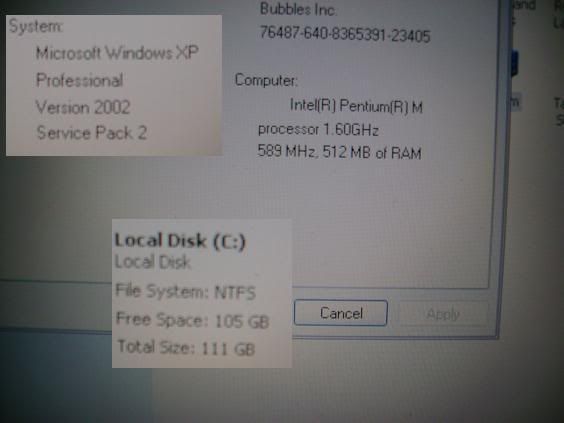 prices are always negotiable, buy something!
my Fender princeton chorus for the pedals and SM57?
my Fender princeton chorus for the pedals and SM57?
i would want a little cash for all of that, but i would do an even trade for just the pedals
do you have the footswitch and things?
what are the EMGs?
i have no emg's???
I don't know if I have the foot switch but I'll see what I can do
I will definatly do it for the pedals though
a little bit of that bump and grind

Join date: Feb 2007
150

IQ
I highly recommend the ibanez as I play one, love that guitar.
Would you consider a Tremonti SE with USA Tremonti pickups for the ibanez + laptop?
Here is what i've posted on another forum:
2006 PRS Tremonti SE with USA Tremonti treble and bass pickups added as well as a repainted matching silver headstock with a PRS decal. Sounds and plays great with no scratches, bumps, bruises, wear, or nicks, except for a small one between the bridge and bridge pickup that cant be seen when the guitar is being played. Other than that, it looks brand new. This thing is a tone MONSTER. Great cleans from the neck pickup and screaming leads from the bridge. Awesome guitar. Mark Tremonti himself says the SE Tremonti's play better than his high end Les Pauls.
Guitar comes with deluxe gigbag
These pickups are $100 each, so this guitar new a it is would cost $700!
This color is discontinued, so get it while you still can!
Why must the Stain cost so much.... =[
arent they like 140 retail? anyway if youve got anything you can throw in for a trade a can lower the price
Please consider my trade!!!

Join date: Feb 2005
140

IQ
trade an Ibanez TS9DX for Holy Stain? It's in mint condition and has hardly been used.
mr carlini, i pm'ed you
khoifish, sorry but no thanks, i like heavier distortion
also adding for sale
20ft mic cable $10
and proline boom mic stand $30

Join date: Feb 2005
140

IQ
well the TS9DX can get pretty heavy, much more than the normal TS9 on Turbo mode. It adds a huge boost in both gain and bass.