FT: Charvel Predator (Model 3DR) w/ case (US)
The guitar is black with black hardware. Reverse headstock. Bridge is a Schaller Floyd. It's routed for a humbucker in the bridge and a single in the neck. It originally came with a jackson humbucker and a single sized blade humbucker in the neck (not sure of the brand). I swapped out the pickups for an EMG 85 and an EMG SA. All of the electronics are brand new (as they came with the pickups, and I bought a new 3-way switch). I also have the whammy bar.

It's in great condition with not too many chips, and just a few scratches. There are some pick swirls, though.

Trades I'm looking for: SEVEN STRING GUITARS

I'm not really interested in selling, but you can throw me an offer I guess.
Pictures: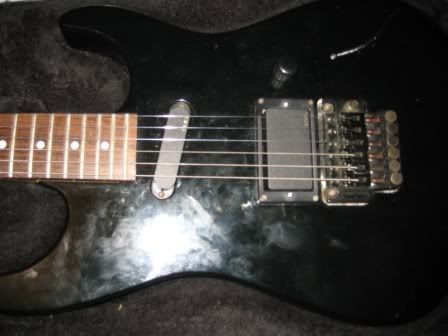 I guess I'll put it up for sale too.

$220 shipped anywhere in the lower 48.