Carole King Songs for Beginning Bass Players
Carole King songs for beginning bass players.
RagnaarMN
Ultimate Guitar

RagnaarMN
Enjoying and a greater understanding of music are two of my goals. As a tab comes together, that brings a special kind of happiness to me.
Posted Nov 10, 2016 01:59 PM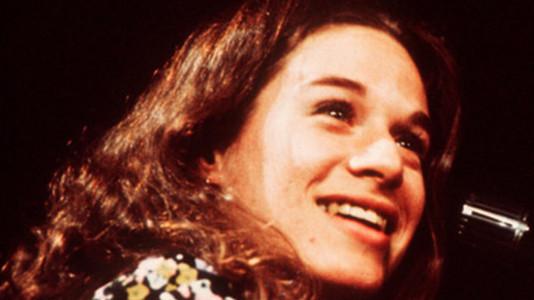 Carole King is a singer/songwriter who authored and coauthored an impressive list of hit songs starting around 1960. Some of the more notable ones are "It's Too Late" and "Jazzman." Some of the songs she coauthored were made famous by others. "Loco-Motion," "One Fine Day" and "You Make Me Feel Like a Natural Woman" are examples of these and Ultimate Guitar has a King version of these songs.

I've found that the bass lines for many of King's songs often use the notes B flat, F and E flat, all playable on the first fret. This will make playing these notes easier as you do it using your first finger which is probably your most skilled and strongest finger.

The "Jazzman" tab is played using only your index and ring finger along with some open strings. "Jazzman" looks to be in B flat major although the A flats in the song makes that unclear. It has many quarter notes and a few easy eighth notes. The song reached number 2 on Billboard.

"He's a Bad Boy" seems to be in the key of D minor which is also one of her favorite keys. This makes your key note and the fourths and the fifths playable with open strings.

(The fourth is the fourth note of the scale the song uses. D, E, F G)

"You Make Me Feel Like a Natural Woman" seems to be in A major and the tab uses the second third and fourth frets only with quite a few open strings. Even though it has many eighth notes, the song's slow pace makes them easier to play. It is one of my favorite Carole King songs.

"Sweet Seasons" is in B flat major. It is played with opens strings and the first and third frets. We can see that B flat major when played on the A string first fret lines things up nicely for us.

"Up on the Roof" seems to be in G major. It's a nice slow song using mostly frets two and three along with open strings.

Her version of "Will You Still Love Me Tomorrow" from her highly successful Tapestry album seems to be in C major. It's a slow and pretty easy song to play. It has a lot of Cs, Gs and Fs playable on the third fret.

These easy bass tabs of King's songs should have you playing along with the music and I hope appreciating her talents.