How to Get Your Strumming to Sound More Dynamic and Creative So You Can Express Yourself Better
Why is it important to work on your strumming patterns?
darrylpowis
Ultimate Guitar
Posted May 17, 2017 09:15 AM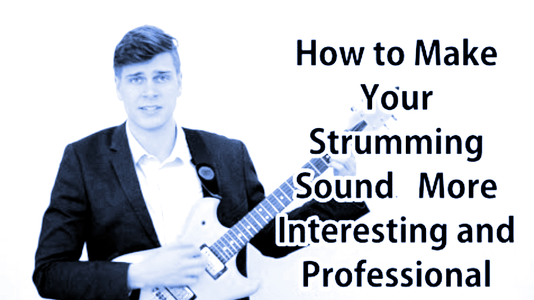 Why Is It Important To Work On Your Strumming Patterns?
Strumming your guitar is an important part of allowing you to convey the emotion of your music to your audience. Getting your strumming to sound good to help you sound so much more creative to you can impress other people more, provide more emotion so you can connect to your audience better and add a lot of variety to your music as well. You can be sure that using these techniques will make you sound a lot less amateur and a lot more professional as well.
Once you have mastered your guitar chords, you want to work on your strumming, so your guitar sounds awesome. Don't let your strumming ability let down the amazing work you have so far in learning the chords!
Watch my video below to see the two techniques that will help you improve basic strumming, to getting it to sound much more melodic and exciting.
Make sure you practise both these techniques to add more variety and make your guitar sound even more awesome!
Hope you enjoyed this video, let me know in the comments below what you think.
About the Author:
Darryl Powis is a guitar school owner, instructor and teacher who helps students learn to play the guitar. His school gives Guitar Lessons In London.