How to Play 'I Walk the Line' by Johnny Cash
In this lesson, I'll show you how I play the song "I Walk The Line" by Johnny Cash. 
Jonathan_Reaux
Ultimate Guitar

Jonathan_Reaux
I'm first and foremost a husband, father, and Christian. Besides that, I'm the proud founder of simplifiedguitar.com.
Posted Jun 09, 2017 10:01 AM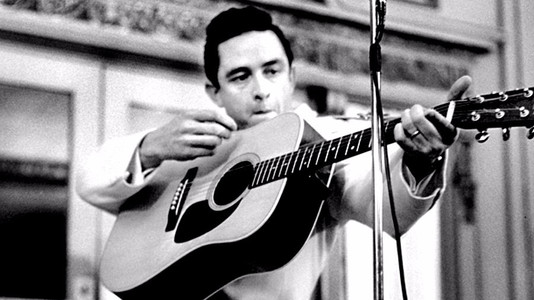 In this lesson, I'll show you how I play the song "I Walk The Line" by Johnny Cash.
The Chords
We'll only be using 3 chords for this song from the E chord family: E, A2, and Bsus.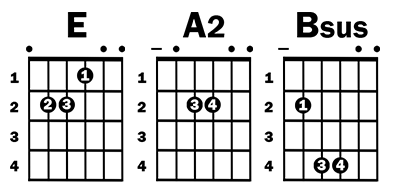 I use the A2 and Bsus variations (rather than Amaj & Bmaj) because they're easier to play (no B barre chord), make for simpler transitions, and fit better within the E chord family.
Keep in mind that the low E string is not part of the A2 and Bsus. You can mute that string with your thumb for the A2 and with your middle (2nd) finger for the Bsus. This will prevent it from resonating while you strum those chords.
The Strum Pattern
We'll be using what I like to call the "Folk Pattern" for this song. The Folk Pattern is a 4 beat strum pattern, with 4 down strums for each beat with an up strum added after beats 3 and 4. Emphasis is added on beats 2 and 4, which just means you need to strum harder for those 2 beats. Also, you'll want to only pluck the 1st note of the chord for the 1st beat of each measure.
All of these dynamics will add character to the strum pattern and make it less monotonous and boring.

The video tutorial below is played at 160 BPMs. When practicing, you may want to pull up a metronome and slow this down to something like 120, and start there. As you feel more comfortable with the strum pattern and chord transitions, add 10 BPMs to your practice until you come up to full speed and can play along with me.
Good luck!