How to Play 'Man of Constant Sorrow'
Beginner acoustic guitar lesson for "Man of Constant Sorrow."
Jonathan_Reaux
Ultimate Guitar

Jonathan_Reaux
I'm first and foremost a husband, father, and Christian. Besides that, I'm the proud founder of simplifiedguitar.com.
Posted Jan 10, 2017 08:21 AM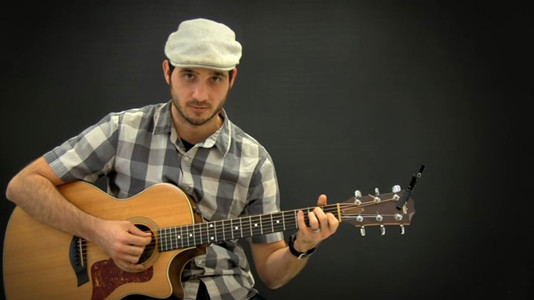 In this lesson, we'll learn "Man of Constant Sorrow" made popular by The Soggy Bottom Boys.

For this lesson, we'll be using 3 chords: E, A2, and B. I'll be throwing in some extra things to add some quality to the song. The G bass note & a hammer on the E chord. Keep in mind you can play the song without these frills.

The song is in 4/4 time (4 beats per measure). The strum pattern will be broken up as follows:

D / D / DU / DU

The first 2 beats will be only down strums. The second two beats will be down and up strums. Emphasis will be added on the 2nd and 4th beats.

Alrighty, good luck, and I hope you enjoy!