Simple Tips That Make Your Guitar Playing Feel Very Easy
In this lesson you'll learn simple tips that help you control unwanted muscle tension in your body when you play guitar.
Mike_Philippov
Ultimate Guitar

Mike_Philippov
Mike Philippov is a guitarist in progressive rock and neoclassical styles and an expert in guitar technique and guitar practice training.
Posted Mar 17, 2017 01:39 PM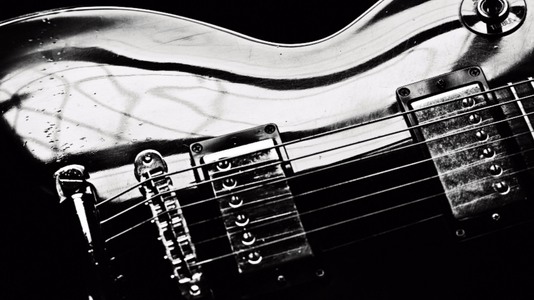 Your favorite guitar players all make their playing look very easy. You can learn to do the same …when you practice guitar in a way that makes this possible.
Managing excess tension in your body is key to making your guitar technique feel effortless.
This video shows simple tips that help you control unwanted muscle tension in your body when you play guitar:
Stop believing these common myths about the role of tension in your guitar technique:
Guitar Playing Tension Myth #1: Your goal should be to play guitar without any tension
Reality: It's impossible to be completely relaxed while you play guitar (in the absolute sense of the word). Your muscles contract to strike the strings with the pick and to press the strings down with the fretting hand. Your goal must be to minimize unwanted tension. (This level of tension does nothing to help you create the sounds you want to hear).
Being clear on your goal helps you focus on the right things when you practice guitar and make faster progress.
Guitar Playing Tension Myth #2: The best guitar players play with the least amount of tension/effort possible
Reality: The best guitar players often use a lot of tension when they play guitar. The level of tension in their bodies varies depending on what they are playing. Some guitar techniques require a lot more tension in the fretting hand than others. Example: doing a bent note vibrato or a double stop bend require a lot more effort in your fretting hand than playing a simple scale.
Your picking hand needs a lot of power to play aggressive metal rhythm guitar (as an example), but only moderate amount of power to play scales and arpeggios.
The challenge is to use as much tension as necessary to produce the sound you want… but not any more than that.
You must establish the level of tension necessary for each phrase or piece of music you practice. Then train your hands to move correctly without tensing up more than necessary. Use the tips in the video above to make your guitar technique more efficient and your playing feel easier.
Guitar Playing Tension Myth #3: You can only relax excess tension when practicing guitar very slowly
Reality: You can (and must) train yourself to relax at any speed (very fast or very slow). You need specific guitar practice strategies that train your hands to be relaxed at top speed.
Practicing guitar using speed bursts helps you play guitar without tension at fast speed.
Here is how to use speed bursts in your guitar practice: Play 4-6 notes at a very fast tempo (your burst) and then stop. Relax any tension you notice in your body. Repeat the burst again. Do it over and over until you feel no more tension after each burst. Add 2-4 more notes to your fragment and repeat the process. This trains your hands to play guitar fast without excess tension.
Apply these strategies to make your guitar technique feel easy and effortless.