Am Pentatonic 2 String Speed Builder Exercise
Hey guys. This is a Zakk Wylde style 2 string lick. It's just a basic speed building exercise working across all 5 branches of the pentatonic.
Ultimate Guitar
Posted Nov 07, 2013 01:52 PM
I've always found it's easier to improve picking speed with pentatonic patterns (2 notes per string) or chromatic patterns (4 notes per string) as they have an even number of strokes per string. You'll notice that when you change strings, you'll always be starting each new string with the same directional stroke. This is in the key of A minor and works through the 5 branches of the pentatonic.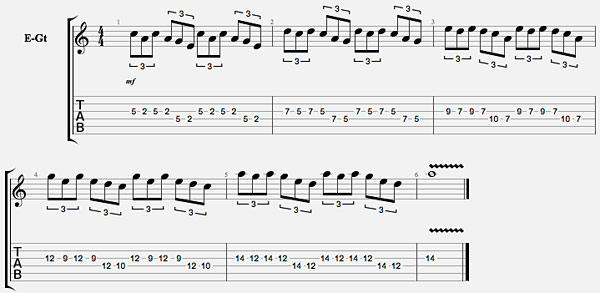 This is something I would recommend to people who've hit a wall with their shredding. The 2 string concept is even and works very nicely in solo writing or improvising when the speed is at a good pace. Have fun with it guys! Download tab here.

By Chris Zoupa