Diatonic Speed Legato
Enjoy a free legato lick!
Maestro_727
Ultimate Guitar
Posted Mar 05, 2015 03:02 PM
Enjoy this free legato lick.

Things to focus on:

- Practice with a metronome!
- Start off slow then build up speed
- Learn 3 note per string scales before to help with positioning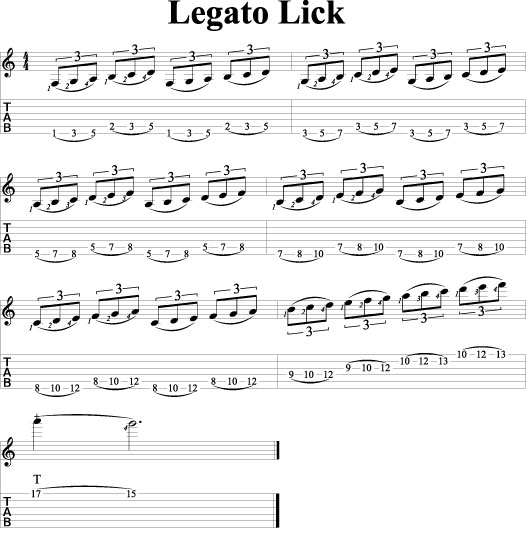 About the Author:
By George Salas. For more free lessons, please visit http://gsguitarfun.weebly.com.