Gypsy Jazz Lesson - Turning Arpeggios Into Phrases
Chromatic Approach & Enclosures.
studygypsyjazz
Ultimate Guitar
Posted Oct 23, 2017 10:01 AM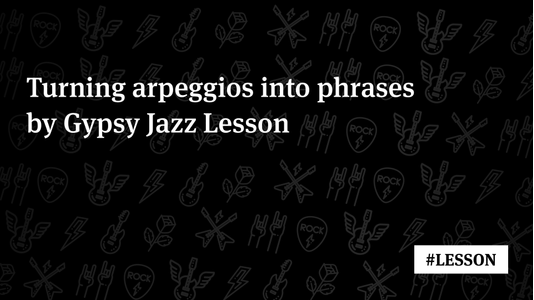 In this Django Reinhardt style gypsy jazz video lesson I demonstrate how to add semitone embellishments to major and minor triad arpeggios.
By adding these chromatic approaches, you can begin to turn your arpeggio shapes into classic Jazz Manouche style phrases.
In this video you will also learn how to create an enclosure around chord tones.
Creating an enclosure means to embellish and draw extra attention to a chord tone by playing a note either side before returning to the targeted chord tone.
This is a technique used by many jazz musicians, and is a great way to add some more melodic and rhythmic interest to your arpeggios, turning them into gypsy jazz lines. You can create enclosures using semitones, or tones from the relevant chord-scale.
Check out the lesson in the video below.
I hope you found that useful!
Author: Harry Edwards, Head instructor in gypsy jazz guitar @ https://www.studygypsyjazz.com/