Hey guys. I'm a huge "
Metalocalypse
"/
Dethklok
fan. I noticed
Skwisgaar
has a picking pattern he uses to warm up and decided I'd make a full exercise out of it. The exercise works with triplets across 2 strings. The aim is to build up speed and accuracy during string changes and to be able to do it across multiple mode shapes.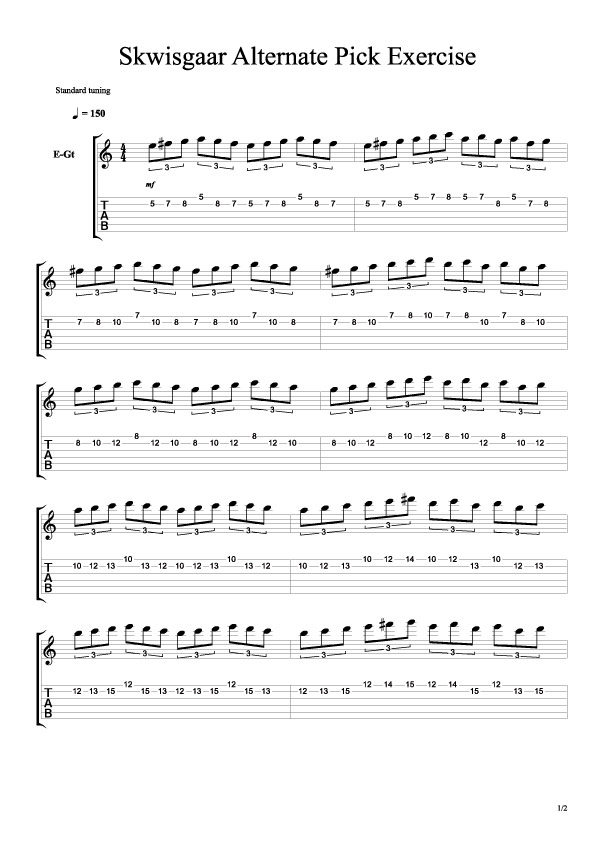 That's the first shape. Watch the vid and
check out the tab
for the full exercise.
By Chris Zoupa