Two String Arpeggio Riffs
A cool method that helps creating your own riffs.
Sam-Russell
Ultimate Guitar
Posted Mar 29, 2016 01:30 PM
This is a very cool technique and will serve two big purposes:

Give you a new songwriting tool
Help fix up what is (probably) a weak area of your playing
What we are looking at with this lesson is creating riffs using arpeggios based on D and A strings. Let's quickly recap the intervals in the arpeggios that we are going to be using today:

Major: 1 3 5
Minor: 1 b3 5
Dimnished: 1 b3 b5
So what we want to do with this idea is map these arpeggios onto two of the bass strings: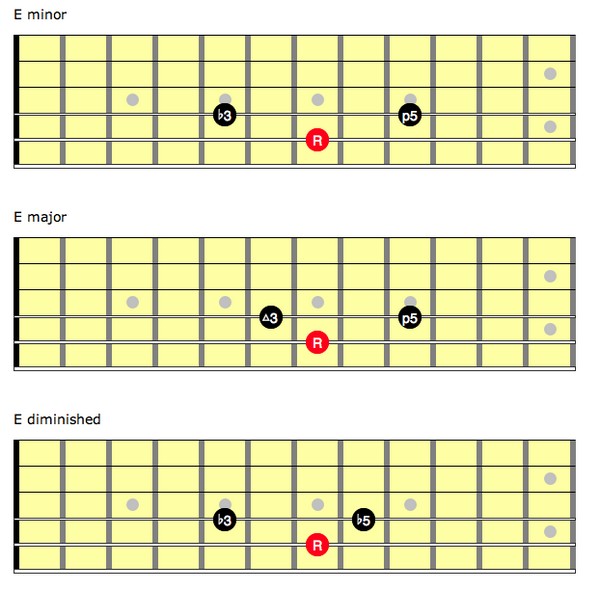 And as tab: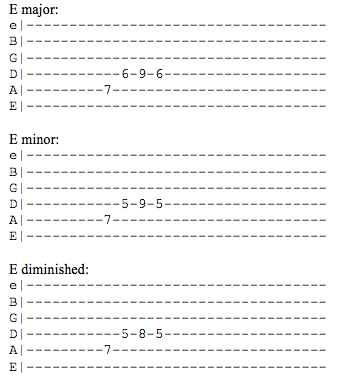 Pretty easy so far! Have a go at playing them and get them under your fingers before moving onto the next section.

Got that? Cool!

So what do we do next? Now we want to write a short chord progression and play it using these arpeggio ideas. As an example, let's use:

E- | F∆ | F#dim | G∆ | G#dim
So let's work out the shapes for the above arpeggios:








So now we know what the shapes we want to play are, we are going to add a simple repeating picking pattern to them, which is going to give us the following riff: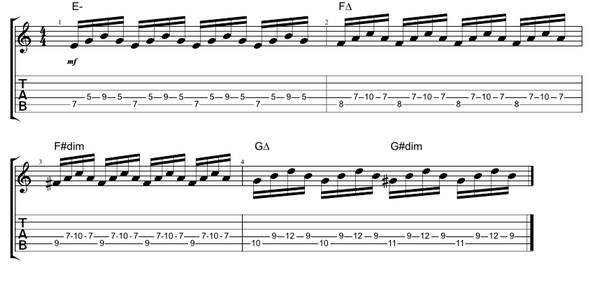 Cool! Once you get your head around the process, it's quite easy to repeat.

By Sam Russell
If you want some more ideas on arpeggios and scales, you can download a copy of my free eBook, "The Ultimate Guide to the Modes of the Major, Harmonic Minor and Melodic Minor Scales."