Dealey's Dixieland Diddy - Part 2
Part two of a southern jazz-blues diddy in the key of D.
The Harvest
Ultimate Guitar
Posted Oct 02, 2015 01:27 PM
This week, we carry on with the jam from, Part 1, where we looked at the building blocks in a traditional southern jazz-blues progression in D.




Audio Example 1 - I and IV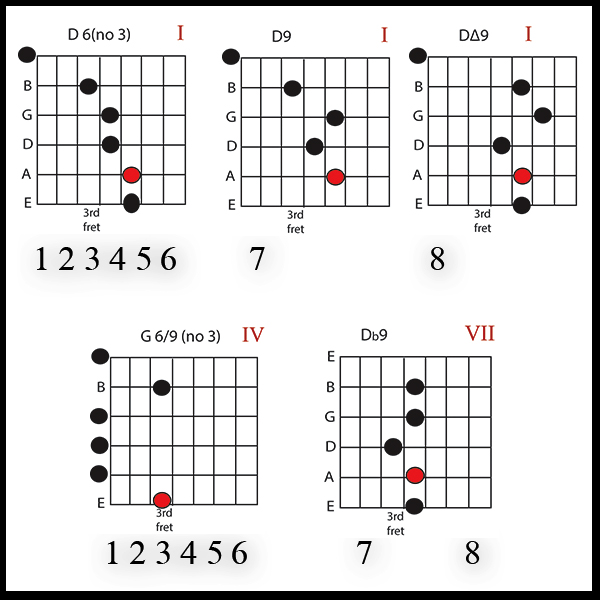 This is where we left off last, keeping the focus on developing the muscle memory for the alternating bass rhythm which carries the jam, and introducing a couple of new chords and grips for some of you; but now we are going to carry on with the jam and play the entire jam as a sixteen measure cycle.

Audio Example 2 - Full Cycle

After the initial two measures, as pictured above, the jam returns to the first measure with a slight timing change. It then teases the upcoming turnaround by progressing to, II-V-I, which may fool you into believing it is already the beginning again. However, after the second repetition of measure two (the IV), the jam heads to the real turnaround, consisting of nine chords over eight beats, which brings it back home. The established alternating bass rhythm remains the steady constant.




About the Author:
Dealey is a Vancouver, Canada based guitarist, songwriter, recording engineer and producer. He is the author of the forthcoming independent book, The Relative Nature of Chords: A Street-Smart Field Guide for Guitar. Watch for exclusive excerpts on Ultimate-Guitar! You can support his ventures by buying his music here
or talk to him about collaborating on your project by email.