Do You Need to Learn the Notes on the Guitar Fretboard?
Very often I hear the question from new students like: "Is it necessary to learn the notes on the guitar fretboard?"
bocharovpasha
Ultimate Guitar
Posted Jun 22, 2017 02:31 PM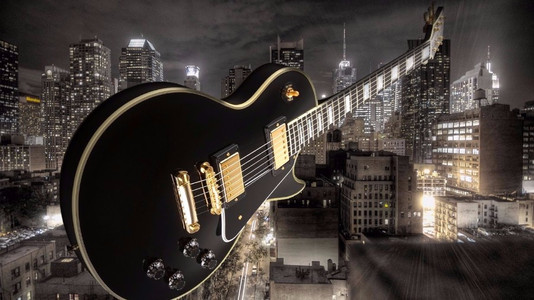 Very often I hear the question from new students: "Is it necessary to learn the notes on the guitar fretboard?"
And actually, the answer is... "It depends".
For example, if you just started to play, it's absolutely not necessary to learn all the notes. You will find yourself struggling because it's hard, boring and not applicable to anything. Well obviously it's not applicable - you can't play anything yet.
For people with experience, it's different. If you already formed some basic skills you can benefit A LOT from knowing notes on the guitar. Here are some benefits:
You will understand chords much better and how to construct them by yourself without chord book.
You will be able to see how to make the sound of the chords you already know much interesting, like add some notes or remove some notes.
You could use it improvising over the chord progression or just improvising on your own.
You could write your own songs faster.
As you see all the benefits are not applicable for beginners. So start from here. If you are beginner then, learn to play some simple stuff first and build basic skills. This is a priority for you. If you can play some songs and have learned some basic techniques, then yeah, put some time for learning basic theory, so that you could do everything else much easier.
So how to do it?
First of all, you need to understand how the notes are placed - the principle. Once you understand the principle, the process of memorization becomes much easy.
Here is the guitar fretboard, like when you look at the guitar when you play it (from above):

This is the thing you need to write down for yourself and remember so that you could identify any note on the guitar you want. Notes of open strings:
e - is the 1st string
B - is the 2nd
G - 3rd
D - 4th
A - 5th
E - 6th
Let's look at the notes on the 5th string because it looks like an alphabet and it's easy to remember:

A, B, C, D, E, F, G - 7 basic notes with original names. As you can see the distance between any couple of notes is two frets except B, C and E, F (the distance between them is one fret). This is the second thing you should write down for yourself.
Why is the distance between notes like this? That is complicated questions that you definitely not ready for, so don't rush, or you will find yourself lost :)
As you can see after 12 frets we have the same note A as A string open, it will be just higher sound, but the not will be the same. This is true for every string. For example, G string will have G note on the 12th fret. If your guitar has 24th fret, then it also will have the same not as an open string:

Practice this first, play this notes and call out the names: A, B, C, D, E, F, G, A...
Okay, when you understand that the rest is easy. For example, 4th D string. The notes will go with the same distance as for 5th string but just from D note:

The same principle is for G string:

And for B string:

And for both e and E strings:

So as you can see the pattern on the 5th string just repeats itself. So when you practice playing and calling out notes on the 5th string, the rest process is basically the same you just use the different note as a beginning point.
What is between F and G? Do you have a note there? Yes. It called F# or Gb. (F sharp or G flat). It doesn't have the original name. The same principle about every neighbor notes like G, A and A, B and C, D and D, E.
Using these principles you just need to remember two things to identify any note on the fretboard:
Names of open strings notes (you can use Eddy Ate Dynamite Good Bye Eddy)

The distance between any couple of notes is two frets except B, C and E, F

Just put your finger randomly at the fretboard, and try to figure out what note is it. You will not remember all of this in a day, obviously. But find 10-15 minutes a day to practice it and you will find in a couple of weeks that you become much quickly at this. And after a while you will just remember all of this and it will be automatic.

You can even practice it without guitar if you draw a fretboard on a list of paper. You can practice this way everywhere when you have a minute. Have fun! :)

About the author:

Pasha Bocharov is a professional guitarist and guitar instructor. If you live in Moscow and want to improve your guitar skills - you definitely want to visit his guitar lessons in Moscow.