Am 3 Octave Shred Lick with Chris Zoupa
Hey guys check out this simple shred lick in "A" minor. An easy exercise for beginners and intermediate players to build shredding speed.
Ultimate Guitar
Posted Mar 24, 2015 01:42 PM
When I was a wee tot in high school I was trying to find a way to shred triplets and just had a bad time.

I made up this exercise/lick for myself and students who were beginning alternate picking and speed building.

This lick uses the "A" minor/Aeolian scale (see diagram below).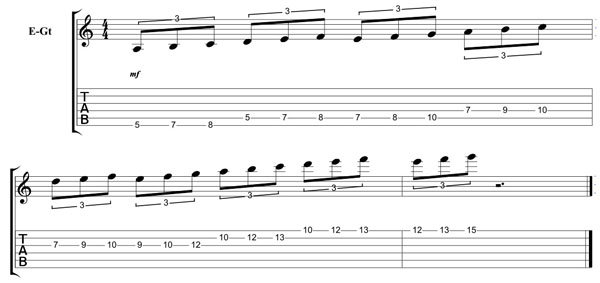 As you can see it's pretty much the same idea over 3 octaves and only uses 2 three fingered shapes throughout the whole exercise. It's great for shredding across the fretboard and helps you guys avoid shredding in small boxes.

Enjoy the lick/exercise guys!




By Chris Zoupa