101 Ways to Be a Better Electric Guitar Player
Here's a list of 101 different things you can do to improve on the electrical guitar. Suitable for the beginner through to the advanced player.
DeanHailstone
Ultimate Guitar
Posted May 17, 2016 02:10 PM
1. Take up lessons - A good guitar instructor will be able to see exactly where you need to improve and give you exercises based on your current ability.

2. Try a thicker pick - The most important dimension of your pick is the thickness. Many people find it easier to play fast with a thicker pick.

3. Tell a story - When constructing your solo, focus on telling a story. Introduce yourself, says something important, and then bring it to a closure.

4. Learn blues theory - Some basic blues theory is really beneficial when jamming with other musicians. This will essentially allow you to play a song without knowing it.

5. Practice every day - Many well-known guitar players practice on a daily basis in order to keep their chops in top form.

6. Stay relaxed - You should be as relaxed as possible when playing your instrument. If you're tense, this will translate in your playing.

7. Practice on an acoustic guitar - If you spend some time practicing on an acoustic guitar, you will find your electric guitar much easier to play when you go back to it.

8. Associate with people who are better - The best way to learn quickly is to associate and jam with players who are better than you. YouTube is great but there's nothing like seeing something in real life.

9. Listen to all styles of music - Don't limit yourself to only one musical genre. Try listening to music you wouldn't normally listen to.

10. Experiment with your action - A guitars action refers to the distance of the strings from the neck. Some people like a low action, while others prefer medium to high. A low action can be great for playing fast.

11. Learn to listen - Unless you're a solo artist, playing the guitar usually involves playing with other instruments (a band). Learn to listen while playing. Are you locking in with the drums? Are you getting in the way of the vocalist?

12. Sing your melodies - Try to sing a simple melody and then replicate it on the guitar neck.

13. Learn to transpose - Are you able to transpose your favorite song to a different key? The reality is that many vocalists like to transpose songs to suit the register of their voice.

14. Practice rhythm guitar - Lead guitar is only one piece of the puzzle. The reality is (unless you're playing instrumental music) that 90% of the time you'll be playing rhythm. Learn to make vocals and other instruments sound better with your rhythm chops.

15. Replace your strings regularly - New strings will give you better tone and are a lot more forgiving in terms of note accuracy.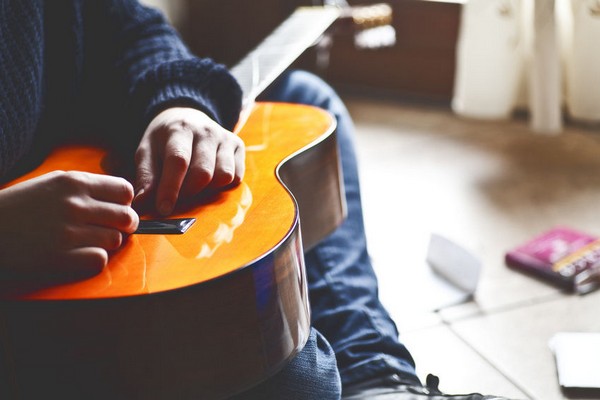 16. Clean your fretboard - A dirty fretboard will shorten the lifespan of your guitar strings. A clean guitar sounds and plays better.

17. Learn chord inversions - Avoid monotonous chord shapes to give songs the correct coloring. Can you play an Am in more than 4 positions?

18. Experiment with open chord voicings - Try experiment with open strings when playing chords. This is great for arpeggiated chord voicings.

19. Use outside notes - Try experiment with notes that are not part of the regular blues scale. Try to use them so that they sound like the right note.

20. Practice slowly - If you want to play with speed, then the only way is to practice slowly. This will allow you to play fast with great accuracy.

21. Use your volume control - Your guitars volume control is great for zoning in on the exact amount of distortion you're after. Turning down your volume on a high gain sound can be great for adding clarity, particularly for when you're playing rhythm.

22. Experiment with your tone control - Joe Bonamassa refers to this as the "forgotten knob." Learn to use the controls on your guitar first and then experiment with pedals.

23. Practice vibrato - Vibrato is a great way of conveying emotion. Without vibrato, you're playing will sound uninspired and flat.

24. Expensive guitars play better - If you're serious about guitar playing, you should make plans to invest in a high quality instrument ($300+) somewhere down the line.

25. Practice with backing tracks - Not only will this ensure that you're able to play with good timing, but it's also a lot more fun.

26. Experiment with delay - Delay can be great for giving you some "help" on lead parts, and inspire you to play some great melodies.

27. Focus on your picking hand - The way you pick is probably one of the most important aspects that you should be focusing on. Learn to alternate pick for greater speed and fluency.

28. Use a tuner - A guitar that is properly tuned will contribute to people's idea of good tone. Don't rely on your ears for tuning.

29. Use finger picking - In addition to a pick, you should also experiment with picking the strings with your fingers. This allows the guitar to be played like a piano.

30. Record yourself - This will allow you to hear yourself from the perspective of the listener. You can then make appropriate adjustments on areas where you need to improve.

31. Use a capo - This will allow you to experiment with your usual chord progressions in a different key without having to retune. It will open up more harmonic possibilities.

32. Try thinner strings - It's a myth that thicker strings sound better. Thinner strings may allow you to play easier (particularly bending).

33. Play with dynamics - Learn to vary the dynamics of your picking. Learn to play quietly and also loud. This will help to draw the listener in.

34. Play in stereo - Provided the PA system is configured in stereo, you can try experiment with stereo delay and chorus (2 amps) for fat atmospheric tone.

35. Turn down the gain - Too much gain will result in too much compression. Back off the gain to make your guitar stick out in the mix.

36. Get a fret job - Leveling your frets will make your instrument easier to play and also result in clearer tone. If your frets have received a lot of wear, you should have them leveled by a luthier.

37. Play through a tube amp - It's no secret that some of the best guitarists in the world play through a vintage tube amp. A high quality tube amplifier can do wonders for motivating you to perform at your best.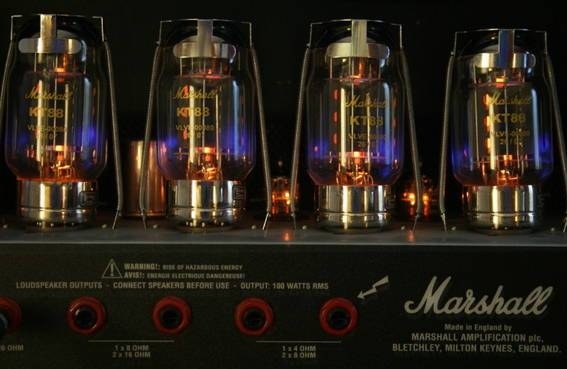 38. Less is more - It's a lot more difficult to play a series of slow notes that sound good after each other than it is to play fast. This, however, doesn't mean that speed is not necessary.

39. Use a switching system - Some people like the way certain pedals color their tone, however if you want the cleanest possible signal path you should invest in a switching system. This will ensure that when a pedal is disengaged it is completely out of your signal path.

40. Try a different cable - Did you know that your guitar cable has an impact on your tone? Try a different cable to see what effect it has on your sound.

41. Stay true to yourself - Don't learn guitar with the intention of emulating another guitar player. This is impossible, as you will always sound like yourself.

42. Learn music theory - Knowledge is power. Musical theory is essentially the language that you can use to communicate with other musicians.

43. Learn to sing - Chances are that if you can sing, you are more likely to get the gig. Artists who hire prefer musicians with vocal abilities so that they don't have to spend extra money on backing vocalists.

44. Let your playing breath - The space between notes is as important as the notes themselves. For example, try to emulate a sax player on guitar. A sax player needs to stop and take a breath; they can't just keep playing forever.

45. Learn to swing - If it ain't got that swing, it don't mean a thing.

46. Learn to improvise - Improvisation is great, because you're no longer limited to a structured way of playing something. Improvisation can be as simple as playing around with the minor blues pentatonic.

47. Play with taste, not speed - Nobody asks how fast an artist can paint when admiring a beautiful painting.

48. Be confident - Confidence is one thing that many successful musicians have in common with each other.

49. Be prepared - Before a performance, you should know your material inside and out. You should essentially be able to play your parts on autopilot. This means that you will be able to express yourself in the best possible way when under pressure.

50. Have a great attitude - Aptitude plus attitude determines altitude. You can be the greatest musician on the planet, but if you have the wrong attitude you won't be at the gig.

51. Play in a different register - If you are playing with another guitar player, try not to occupy the same frequency range. Try to play your parts in a different area on the neck to the complementing guitar part.

52. Play the wrong notes right - Try experimenting with notes that are out of key and try to make them sound right in musical context.

53. Master the major scale - Before learning exotic scales, first master the major scale and all its modes.

54. Learn exotic scales - Exotic scales and modes are great for spicing up your playing and breaking out of the box. The blues pentatonic is great, but there's so much more you can do with your playing.

55. Don't play too loud - This is a mistake many bands make. Playing too loud will result in an unpleasant listening experience for your audience. A tube amplifier does need to be at a certain volume to sound at its best, but it doesn't need to be unpleasantly loud.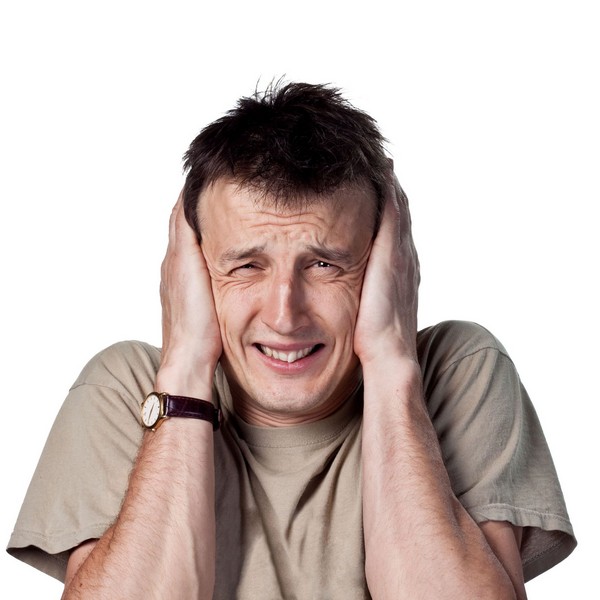 56. Use an attenuator - A volume attenuator can help you to play at a reduced volume whilst maintaining the characteristics of a cranked amplifier.

57. Take a break - You should always be practicing, however taking a few days off can really help to bring fresh inspiration to your playing.

58. Practice standing up - If you're going to be performing in front of an audience, chances are you're going to be standing. This may seem unfamiliar if you haven't put in some practice of standing while playing.

59. Use an acrylic sound shield - Placing an object in front of your amplifier will allow the sound engineer to put more of your guitar through the PA system, which will result in better control. This is great for smaller venues.

60. Use more midrange - The guitar is essentially a midrange instrument. Using more mids will ensure that you cut through the mix.

61. Try a volume pedal - A volume pedal is great for swells that are difficult to accomplish with your guitars volume control while playing at the same time.

62. Don't show off - You don't need to show your listeners what you're capable of 100% of the time. People have a lot more respect and admiration for musicians who are able to play what's right for the song.

63. Play what you know - When performing in front of an audience, always stick to your comfort zone. Play what you know you're capable of playing. This does not apply to practicing.

64. Train your ears - If you don't know whether or not you're playing in key, you've got a problem.

65. Try alternate tunings - Stevie Ray Vaughan and other great players tuned down half a step to Eb. Experiment with alternate tunings to see what effect they have on your playing.

66. Ask questions - Never pass up the opportunity to ask your favorite musicians questions about their gear, playing and how they approach practising.

67. Stretch a new pair of strings - If you don't stretch a fresh set of strings, they will lose their tuning. Don't forget to do this before playing live!

68. Wash your hands before playing - Clean hands will prevent unnecessary dirt and sweat from accumulating on your strings, and in turn will make them last a lot longer.

69. Wipe your strings after playing - It's a good idea to keep a cloth on hand to wipe your strings down after playing. This is especially necessary when playing live in order to prevent acid build up on your strings and increase their lifespan.

70. Use fewer effects - Too much of a good thing is a bad thing. You should use your effects sparingly.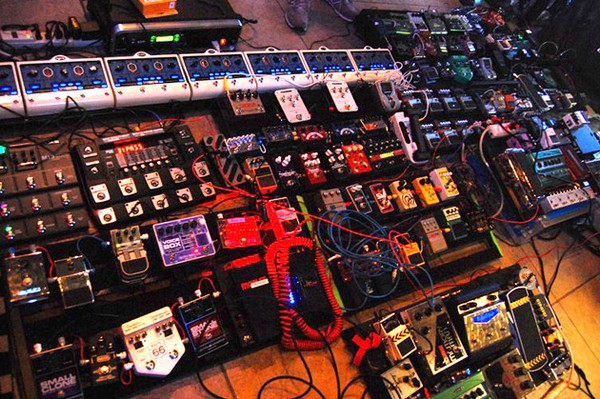 71. Use your ears when dialing in gear - When adjusting your effects and amplifier settings, always set them according to your ears and not your eyes.

72. Use YouTube - There is an abundance of guitar lessons on YouTube that don't require you to pay any money to an instructor.

73. Keep your instrument clean - Not only should you keep your fretboard clean, but you should also try and maintain a clean guitar body. This won't help you to play better, but your instrument will definitely look better.

74. Be patient - Often it may seem as if you're never going to nail the part you're working on, however a little patience goes a long way. You will find that the next day you are able to play the part a lot easier than when you sat down and practiced for an hour.

75. Learn effective strumming - There are hundreds of different strumming patterns. Learn to master strumming in a way that sounds fluent and neat.

76. Develop a stage personality - You should devote some time to practicing stage presence too. People listen not only with their ears but also with their eyes.

77. Read guitar magazines - Guitar magazines and publications can often contain very helpful lessons and tips to spice up your playing.

78. Develop your own style - Apart from practicing other people's licks, you should also spend some time coming up with your own licks and ideas.

79. Learn to read music - This will give you an edge in a very competitive industry. Do whatever it takes to get the gig.

80. Learn to palm mute - This can be great for adding dynamics to your playing. Palm mute the notes that you want to ring softer, and gently lift up your hand to increase volume.

81. Don't rely on tabs - Most of the tabs you will find online are inaccurate. An alternative way of learning a song is to do a YouTube search and find a video lesson of the particular track you're interested in learning.

82. Read interviews - Reading interviews of your favorite musicians can be great for inspiration and insight in terms of the music industry.

83. Keep it interesting - Avoid spending all your practice time on things you don't really like.

84. Learn from JustinGuitar - JustinGuitar.com has to be one of the best online guitar teachers, and has something for the beginner through to the advanced player.

85. Learn to transcribe - It's how the greatest guitar players alive today learned to play. You should learn to play melodies by ear and not tablature.

86. Learn basic sound engineering - You want your guitar to sound great through the FOH system. Having some knowledge in this field is extremely beneficial if you don't have a knowledgeable sound engineer already.

87. Stay inspired - Without players that inspire you, or musical heroes, you will have a difficult time motivating yourself to practice.

88. Use different distortions - Many well-known guitar players rarely stick to using just 1 distortion effect. For example, some songs may only require a small amount of gain, while others will require a lot more.

89. Use your effects loop - Some effects, such as reverb and delay, sound better between the power amp and preamp sections of an amplifier.

90. Copy melodies from other instruments - This is a fun exercise and extremely beneficial. Can you play the part taken from another instrument, for example a trumpet, on your guitar?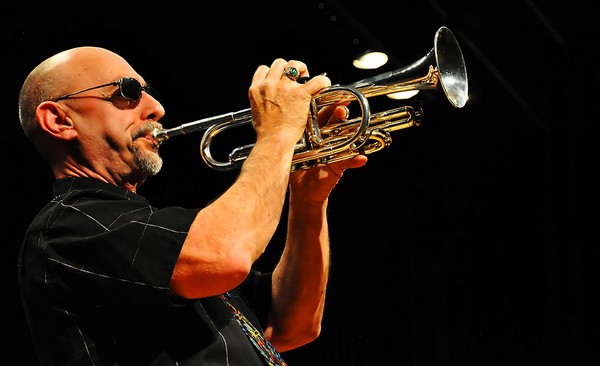 91. Use hybrid picking - This technique entails using a combination of your plectrum and fingers. Eric Johnson is well known for doing this.

92. Have fun - If playing your instrument is not fun, there is no point in doing it.

93. Learn fusion guitar - Combing jazz chords with rock music can be great fun, and will give you an edge.

94. Learn songs note for note - Once you can play a piece of music perfectly, only then should you change things up.

95. Write music - If you want to reach a larger audience than your local gig, consider writing and recording some music and uploading it to YouTube or Soundcloud.

96. Build your solos - There are many things you can do. Build a solo up from mellow to crazy, or build it up, break it down and build it up again.

97. Don't play endlessly - Nobody likes a guitar player whose solo's go on and on. Play just enough to leave your audience wanting more.

98. There's never enough to know - If you want to take up playing guitar, you should understand that it's a lifetime commitment. There will always be new things to learn and improve on.

99. Experiment with a microphone - Try miking your guitar cabinet and then move the mic around to experiment with the effect it has on your tone.

100. Listen to yourself - Try and focus your attention on the sound coming out of your amplifier instead of what your fingers are doing.

101. Combine delays - David Gilmour did this to really make his guitar soar. Try setting one delay to a shorter time and the other to a longer time.

About the Author:
Dean Hailstone is a professional guitar player, recording artist and touring musician. He is also the editor of PlayGuitarLive.com, a website dedicated to the gigging guitarist.