4 Ways to Use Twitter to Increase Your Fanbase
I rarely ever see artists using multiple social media platforms on a regular basis. Often, only 1 receives a reasonable amount of attention and the others are updated sporadically.
georgeguitarman
Ultimate Guitar
Posted Mar 17, 2017 01:55 PM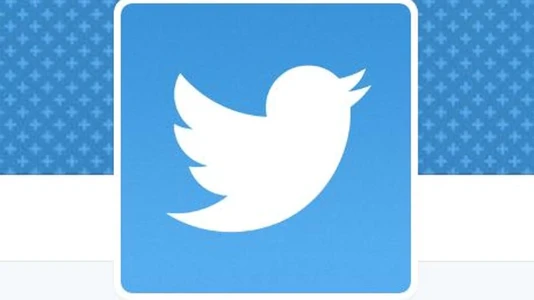 I rarely ever see artists using multiple social media platforms on a regular basis. Often, only 1 receives a reasonable amount of attention and the others are updated sporadically. In most parts of the UK, a lot of the focus seems to be on Facebook. It can vary from town to town (London being a prime example), but this is the case for the majority of UK music acts. While it's wise to take advantage of your strengths, the more platforms you can use, the wider your potential reach.

Personally, I believe that a lot of this comes from confidence: When I first started using Twitter, I really struggled with the 140-character limit and found the whole thing quite intimidating. I stuck with Facebook, which was my safe haven, for a long time. I've spent the past few years studying Twitter in order to gain confidence in it. Here are 4 tips I've found useful when using Twitter to increase your fanbase:
1. Post regularly
3-5 times per day is optimum, which can make Twitter a very daunting platform. You may also be wondering how a full-time working adult could possibly go onto Twitter 5 times per day to post something without getting fired. The simple answer is to use a Twitter management platform, such as Hootsuite or Twittimer, to line up a series of Tweets in advance. I use Twittimer for free and that gives me a limit of 10 scheduled Tweets. I will generally spend 30-or-so minutes to come up with 10 Tweets to schedule over the course of 3 days (I limit myself to 3 tweets per day), meaning you now only have to think about Twitter once every 2-3 days, rather than 3-5 times per day.
2. Use images and video as much as possible
We live in a society where attention spans are about the size of a gnat. This is why platforms such as Twitter and Instagram are becoming so successful: They focus more on images and videos instead of text. It's a lot easier to digest and much more attractive to see a picture rather than reading a lengthy blog post or article, like this one for example. Whenever your band has a rehearsal or visit the studio, take as many pictures as possible and film teasers of any new material you may be working on. If you have a gig coming up, film a section of your rehearsal and use it to show the energy you'll be displaying at the upcoming gig. It's also great to show how much you support the local music scene by taking photos of gigs you've been to, regardless of whether you're playing or not. Post the photos on Twitter, tag the band you saw, tell them how great they were and that you should play a gig together soon. Suddenly, you're tapping into that band's fanbase and you could get a gig out of it. Not too long ago, I travelled over 200 miles to see some friends and ended up bumping into a popular band from my hometown that just happened to be playing a gig that night. I took a selfie with the band, posted it on Twitter and 1 week later we were jamming with them. Brilliant networking with minimum effort! 
3. Ask for people to retweet
This one is pretty obvious in that the retweets help to spread your post to people who may not be aware of you yet. The thing is that you need to actually ASK people for the retweet. It may seem trivial, but people generally don't think to do something unless you prompt them. At your gigs, bands will ask people to follow them on their social media channels. I bet your own band does that. On Twitter you should ask people to retweet. It's the equivalent.
4. Target People Directly
When doing Pay-Per-Click (PPC) adverts on Twitter, you can target users directly and the people who follow that profile. Let's say your band sounds a lot like Karnivool. When creating the advert, you can enter @karnivool into a particular field and it'll target the advert not only to Karnivool, but their fans as well. You should also do this for similar-sounding bands that are on a similar popularity level as well and even promoters who you want to do a gig with. There are specific people and/or companies that you want to take notice of your band: Record labels, managers, idols, etc. By spending 1-2 £'s/$'s per day, you can actually put your band in front of those people.