Essential Amplifiers: Rock
The second installment in "Essential Amplifiers" series focuses on the rock genre.
fastlanestoner
Ultimate Guitar
Posted Feb 22, 2013 02:39 PM
The second installment in my "Essential Amplifiers" series focuses on the rock genre.Read the previous article here.I've tried to go beyond the standards and include some amplifiers that get little.
Marshall Plexi

The Plexi is one of Marshall's most prized models, and is perfect for rock tones. Glassy, punchy, warm, and present are all adjectives to describe this great series of amplifiers. The Plexi is not a singular amp but actually a line of amps, named for the plexiglass front panel of the amplifier. The most notable of all the Plexi incarnations is the 1959 Super Lead 100W, which was born for the arenas.Notable Users: Eddie Van Halen, Pete Townshend, Cream-era Eric Clapton, Angus Young, Billy Gibbons, Jimmy Page
Vox AC30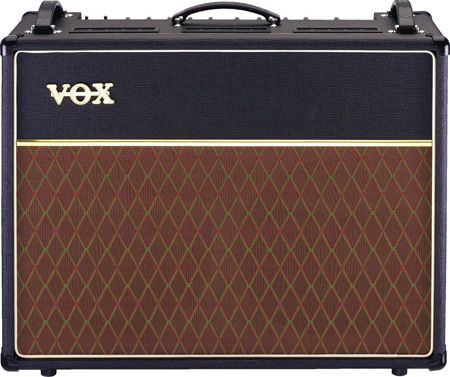 What a great amp the AC30 is! Another of those that are supremely versatile, and used just as much for their overdriven tones as the cleans. Prized for articulate, glassy clean sounds and a great cranked out, classic rock overdrive. It has gone through various changes in its lifetime, and has continually been in production since it was released onto the market. It is now available in a great, hand-wired version.Notable Users: The Beatles, Brian May, Foo Fighters, Jimmy Eat World, The Edge, Tom DeLonge (Blink-182, Angels & Airwaves), Thom Yorke, Matt Bellamy
Fender Twin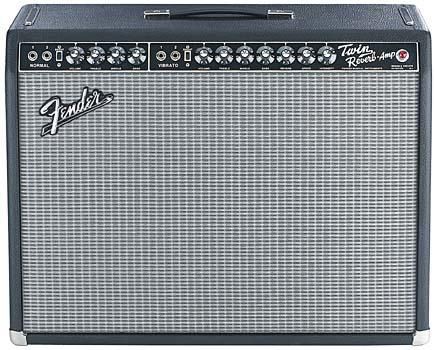 Another amp that is forever legendary the Fender Twin. It's characteristic clean tone is a thing of beauty, and it can take pedals very well. This amp has been favored by many diverse artists in the studio and on the stage.Notable Users: Bruce Springsteen, Tom Petty, Ted Nugent, Cheap Trick, Kurt Cobain, The Beatles, Jimi Hendrix
Mesa Boogie Dual Rectifier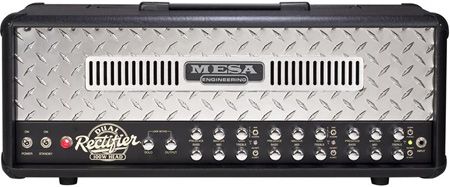 This amp made 2 of our lists for good reason it's THAT versatile. It's almost usable for any style imagineable, though it accels when the gain is pushed. You'll see this on stages the world over backlining rock, metal, punk, pop, alternative artists and more.It offers pretty much everything you'd want in any amp: great cleans, incredible crunch tones, multiple channels, effects loop, and very focused, shapeable EQ.Notable Users: Foo Fighters, Joel Stroetzel (Killswitch Engage), Coheed And Cambria, Thrice, Adam Jones, Jerry Cantrell
Savage Blitz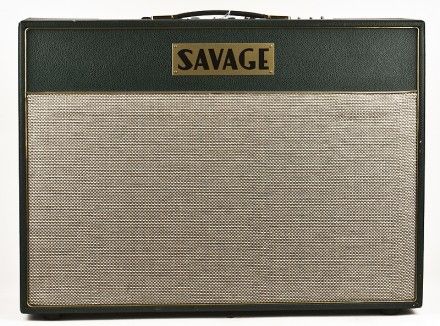 The Blitz 50 is a boutique amp designed with classic British and American tones in mind. It seems to clean up pretty well like Fender amps while offering an overdrive with a British flavor, more Hiwatt than Marshall. All tube hand-wired design ensures the finest attention to detail.Notable Users: Chris Shiflett, Pearl Jam, Doyle Bramhall, Bob Weir, Peter Buck
Fender SuperSonic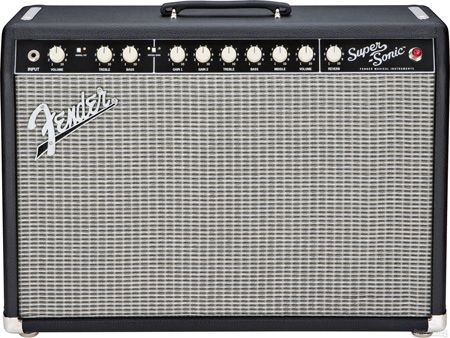 This is one of the newer all-tube models issued by Fender, and it is certainly new territory for them. This amp combines the classic cleans that Fender is known for with the addition of high-gain settings. This amp also features all of the features that modern players need multiple channels, preamp out, and so on. By combining the past with the present and future, Fender has created a truly unique and versatile amplifier for the rock world.Notable Users: Foo Fighters, Airborne Toxic Event, Matt Skiba (Alkaline Trio)
Roland JC-120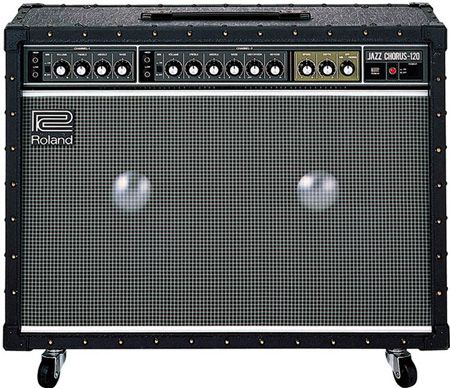 The Roland Jazz Chorus is a unique amplifier. It offers a stereo option; the left and right speakers can act independently. It is a 120 watt solid-state unit, and while this amp is pretty much strictly for cleans (it does have overdrive but it's not very good). Heavily used in genres ranging from heavy metal to funk, it does cleans better than almost any other amp on the market. It also takes pedals extremely well, which adds to its versatility. In addition it has on-board analog chorus and tremolo effects, which sound great. The JC120, while not strictly intended for it, also is great for amplifying acoustic guitars and keyboards (watch those low notes though!).Notable Users: James Hetfield, Billy Duffy, Zakk Wylde, Robert Fripp, John Petrucci, Mark Knopfler, Johnny Marr, Brad Nowell, Joe Strummer, Andy Summers
Hiwatt Custom 50/100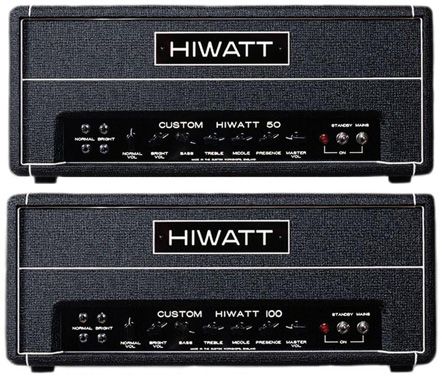 Hiwatt, along with Marshall and Vox, came to define the British sound of the 60's and beyond. These amps feature great British crunch, and the power section of these amps is something of legend. They are offered in a 50-watt version or a stadium-filling 100-watt variation. These are the sound of early Led Zeppelin (Jimmy Page had his Hiwatt's custom-modded), and David Gilmour used the 50 watt version in Pink Floyd at times. More recently these amps have found favor with bands like Pearl Jam and Green Day.Notable Users: Jimmy Page, Pete Townshend, Billie Joe Armstrong, David Gilmour, Mike McCready, Dave GrohlAbout The Author: Brandon Stoner runs Audio Ecstasy Productions out of Los Angeles, CA specializing in guitar and backline tech for touring, custom stompbox and cable design for stage and studio, audio engineering, and many other audio and guitar-related services.