Feeling Good by Michael Buble
The simplified acoustic version of Michael Buble's song 'Feeling Good'
Ultimate Guitar

Jonathan_Reaux
I'm first and foremost a husband, father, and Christian. Besides that, I'm the proud founder of simplifiedguitar.com.
Posted Dec 23, 2016 08:34 AM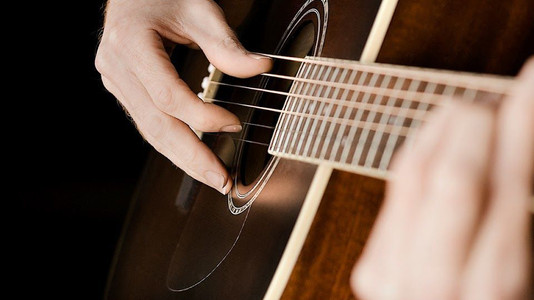 In this lesson, I've arranged a simplified acoustic version of the song "Feeling Good" by Michael Buble.
We'll be using 5 chords in the G chord family: Em, G, Cadd9, Bm7, and Am7.

The song is in 3/4 time (3 beats per measure) with that swing type feel to it. Each chord will last for 2 measures (or 6 beats). For the strum pattern, we'll use only down strums with an up strum thrown in at the transition of chords:

D / D / D / D / D / D U

So as you strum up, your hand will be switching from one chord to the next, giving you the time between 2 beats to make the switch. Practice the song slowly, and speed it up as you get more comfortable with the transitions.
Easy enough, I hope.
Enjoy!